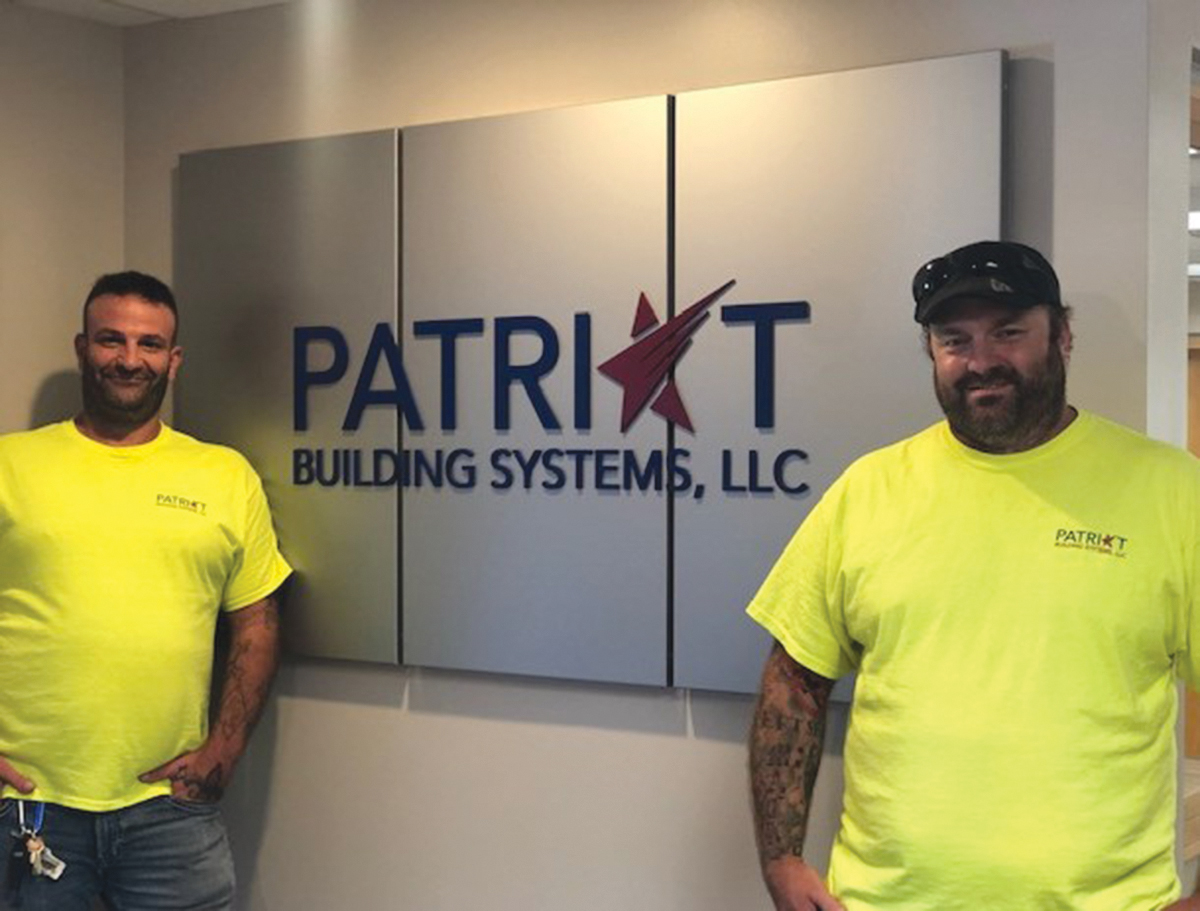 Londonderry, NH Patriot Building Systems, specializing in commercial wood framing, has moved to 184 Rockingham Rd.
This new office reflects the culture of Patriot and strives to make it a great place to work. The facility features specialty materials, large offices and a modern design. Here, there is plenty of room for teams to collaborate with colleagues, customers and partners.
Patriot welcomes this change and looks forward to years of continued success.
Patriot Building Systems, LLC is built from a team of skilled craftsmen. In addition to framing, this group offers an array of construction services from turnkey packages to restoration, roofs and stairs.
Visit www.patriotbuildingsystems.com.