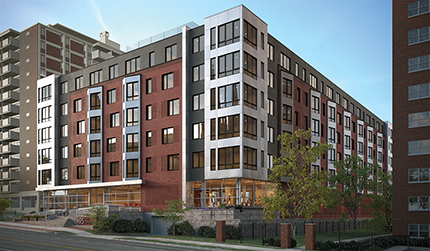 Boston, MA Located in the Longwood Medical Area, 95 Saint Alphonsus St. will add 115 apartment homes, 15 of which have been earmarked for affordability, to the supply-constrained submarket renowned for its world-class universities, research institutions, medical centers and museums. The new building will offer luxurious amenities, including a state-of-the-art fitness center, an open-air courtyard and a roof deck overlooking Fenway and downtown. In addition, the project will include the construction of 111 garage spaces to serve residents' parking needs.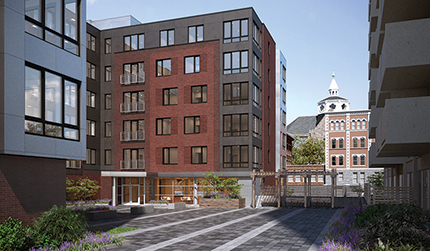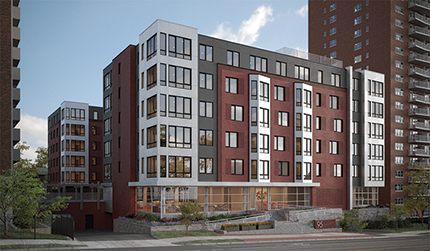 Wingate Companies is proud to be developing new housing opportunities in the Longwood Medical Area while supporting the economy by employing an all-union labor force. Financed via Walker & Dunlop with investment by the AFL-CIO Housing Investment Trust through the HUD 241(a) program and designed by HDS Architecture, Wingate's 95 Saint Alphonsus St. will serve as an urban oasis for the most discerning of city dwellers. Wingate Cos. expects to deliver the project in early 2021.
With a track record spanning over 56 years, Wingate Cos. is a multi-disciplined real estate firm with focuses on investment, development and property management. Differentiated by its team of strategic thinkers, Wingate thoughtfully maximizes opportunities and value for our partner investors and property owners. An active developer, investor, and property manager, Wingate currently owns and/or manages over 15,000 multifamily apartment homes across 17 states.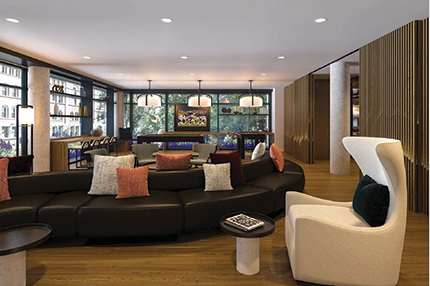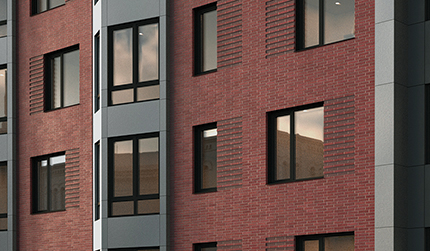 Founded 30 years ago by Hans Strauch, HDS Architecture is a Cambridge-based international architectural design firm that specializes in distinctive multi-family residential, office, retail and healthcare projects. HDS's hallmark is its ability to merge aesthetics, economics and user needs into buildings of lasting value. Presently, the firm is designing six new residential communities in New England encompassing over 1800 units. HDS national and international work includes four office buildings in Berlin, Germany, a residential development in the Bahamas and a recently completed healthcare facility in Mobile, Alabama.
Project team: HDS Architecture, architect; Walker & Dunlop, financing; Resilient Buildings Group, LEED; SaferPlaces Inc., security consultants; DM Berg Consultants, P.C., structural engineer; and Pressley Associates, landscape architecture.
interior photo credit RD Jones