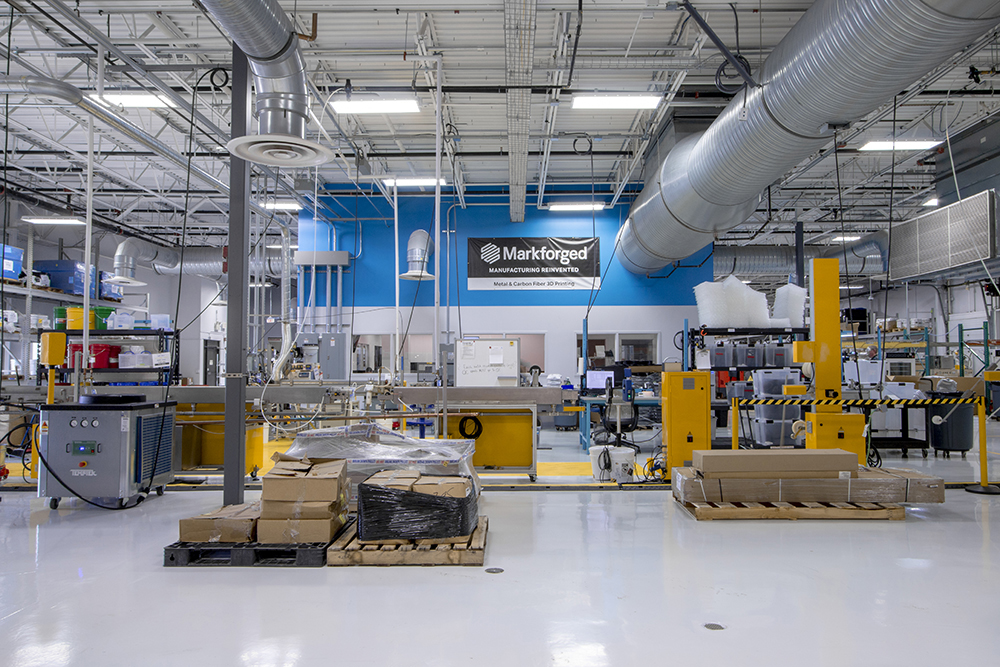 Billerica, MA Markforged, has completed the construction of their new 25,000 s/f manufacturing facility located at 4 Suburban Park Dr. The deal was brokered by Christopher Lawrence of JLL.
Markforged entrusted Pugliese Contracting, Corp. with this challenging project, due in part to the excellent work Pugliese delivered in 2017, when Pugliese Contracting completed the Markforged 32,000 s/f headquarters in Watertown, Mass.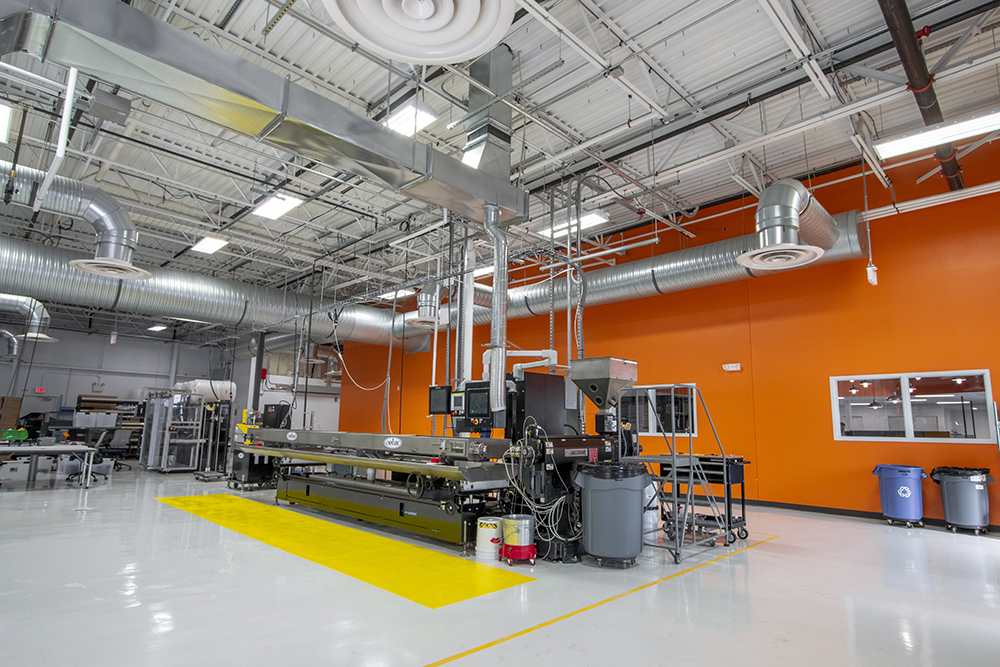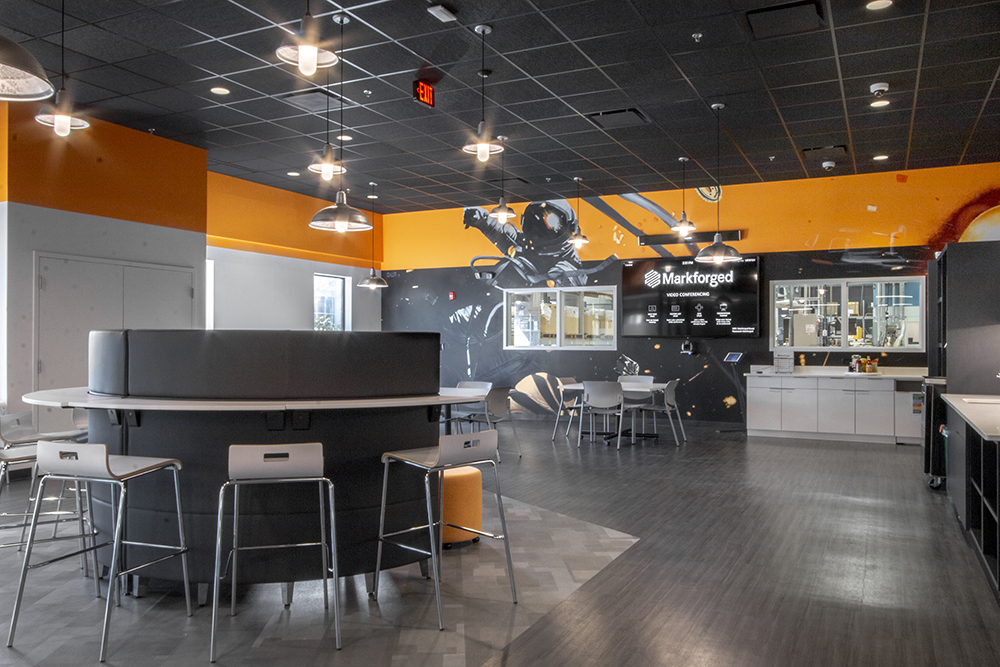 Founded in 2013 and based in Watertown, Markforged has more than 300 employees globally, with $137 million in both strategic and venture capital, and listed as the tenth fastest-growing tech company in the U.S. in the 2018 Deloitte Fast 500. Markforged was recently recognized by Forbes in the Next Billion-Dollar Startups list.
Markforged transforms manufacturing with the most affordable 3D metal and carbon fiber printers, capable of producing parts tough enough for the factory floor. Engineers, designers, and manufacturing professionals all over the world rely on Markforged metal and composite printers for tooling, fixtures, functional prototyping, and high-value end-use production.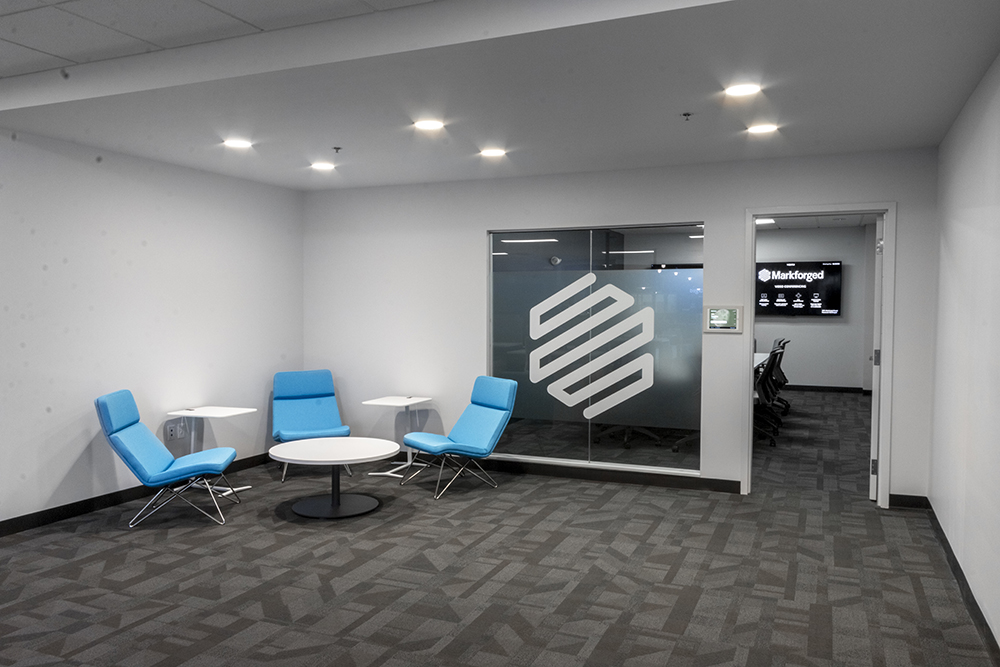 Markforged worked with Visnick & Caulfield to design a clean, efficient environment that also provides unparalleled comfort for their valued employees.
Pugliese Contracting's project team was led by Tom Murray, CEO, who brought together a group of professionals that was able to deliver the design within an aggressive four month schedule. "There are three critical components to our business; precision, expertise and craftsmanship. When we work with you, our team isn't just doing a job; we are using our extensive skills and expertise to provide the highest-quality service possible," said Murray.
The Markforged facility project team included:
Markforged, Inc - Owner
Pugliese Contracting - General Contractor
Davie & Sons, Inc. - Electrical Contractor
Quality Air HVAC, LLC - HVAC Contractor
Masse Fire Protection Services - Sprinkler Contractor
A/E/C Solutions - Project Manager