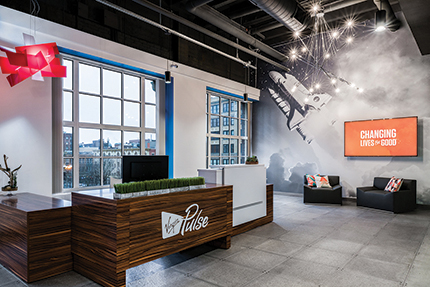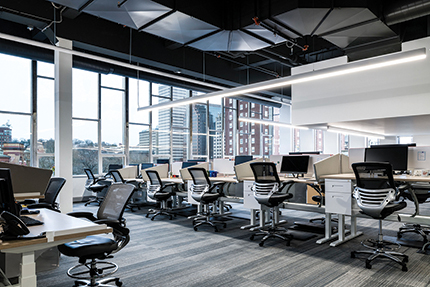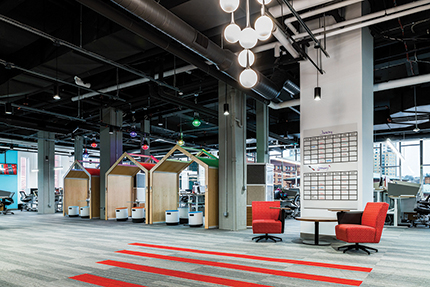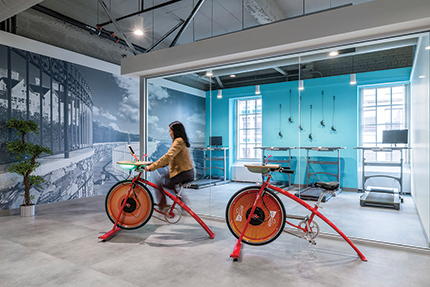 Providence, RI STV|DPM, part of STV, a national award-winning firm that provides a broad range of design and construction management services, has been contracted by Virgin Pulse to oversee an expansion of its global headquarters at 75 Fountain St.
STV|DPM specializes in coordinating corporate construction and relocation projects and is consulting as the owner's representative for Virgin Pulse, a leading global provider of employee wellbeing and engagement solutions that are changing lives for good. Margulies Perruzzi is the architect. Site Specific, a general contracting and construction management firm headquartered in Providence, is the construction manager and has been working with Virgin Pulse since 2017 on earlier phases of this corporate fit-out.
When Virgin Pulse said in 2017 that it would move its headquarters to Rhode Island's capital city, it was a major victory for the state. At that time, governor Gina Raimondo said, "Virgin Pulse could have planted the flag for its global headquarters anywhere. Virgin Pulse chose Rhode Island because of our incredibly talented workforce and our high quality of life. In choosing Rhode Island, Virgin Pulse is making a long-term commitment to our state and will create opportunity for hundreds of people at all levels." That first year, Virgin Pulse received more than 3,600 applications for open roles in the capital city location, establishing the company as a best place to work.
To accommodate business and staff expansion, this current project will add more than 22,000 s/f of typical office space including open and private offices, moveable workstations, conference rooms, and an employee lounge. The project scope also includes interconnecting stairs between floors and construction of a roof deck.
Virgin Pulse project team:
Site Specific...construction manager
STV|DPM...owners project manager
JD Cement Works Inc....masonry
American Tele-Connect Services...A/V
Integrated Interiors...raised access flooring
J.A.L. Company...demolition
Bill Lizotte Architectural Glass & Aluminum...windows & glazing
Cornish Associates / Nordblom Company...owner and developer
Virgin Pulse...building tenant
All photographs reflect Phase I of this project, which was a collaboration between Site Specific, Little Dragon, and SGA.
Photographs courtesy of Site Specific, copyright Sabine Nordberg