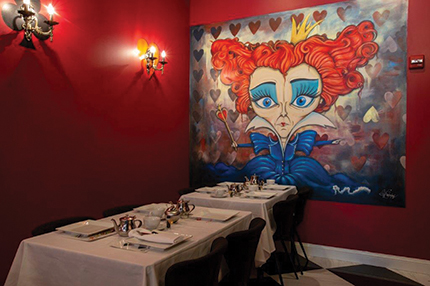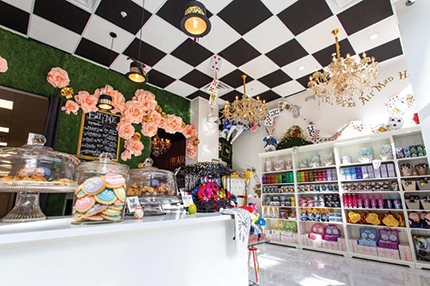 Foxborough, MA Acella Construction Corp. has completed Alice in the Village at 26 Patriot Place, Suite E9.
This is the second location for the Alice in the Village concept, and the first in Massachusetts. (The original store is in Old Mystic Village, Conn.) Alice in the Village is an Alice in Wonderland-inspired store and tearoom, featuring tea and pastries and other British delights.
The retail project consisted of storefront renovation, new plumbing and electrical throughout, all new specialty flooring designed as a checkerboard, chandeliers throughout the space, a top hat-like fixture, and chess pieces extended from the ceiling. The 1,500 s/f space also is equipped with new serving sinks and tea equipments in back of house for clients.
"From the beginning, Acella demonstrated a high level of customer service and were incredibly easy to work with," said David and Ellie Greenberg of Alice in the Village. "Their entire team exceeded our project goals."
"This project was a unique one to work on and our retail construction team was excited to work at Patriot Place and build out such an original concept," said Ryan LaVangie, vice president of sales and marketing for Acella Construction. "We are excited to announce its completion and wish them the best for their grand opening."