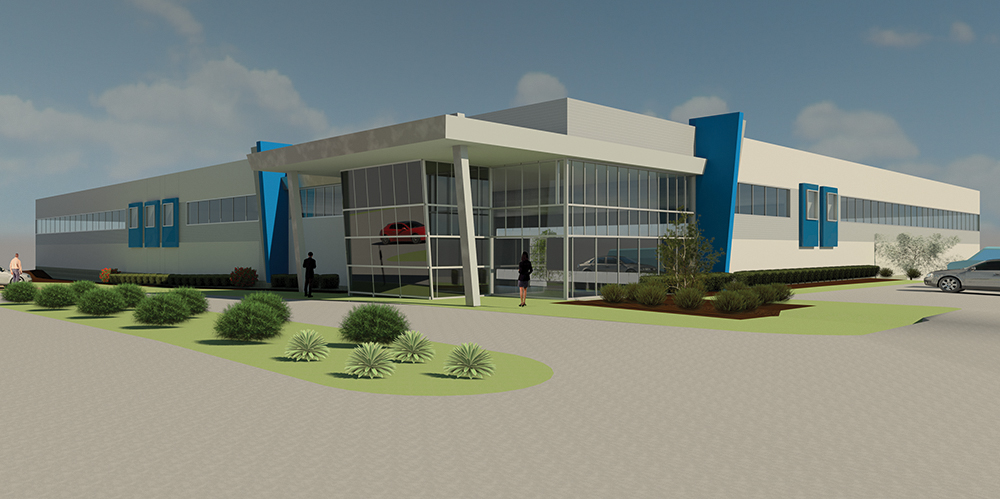 Beverly, MA The Connolly Brothers' development, design and estimating teams began working with HighRes Biosolutions (HRB), in the fall of 2015 for a suitable property for their quickly expanding business. HRB, founded in 2004, designs and builds innovative robotic systems and laboratory devices used internationally by pharmaceutical companies, biotech companies, and academic research laboratories.
Remaining in the technology-rich region of Eastern Massachusetts was important to the HRB management team as they believed the company's growth would be directly tied to area's access to a skilled labor pool and to the area's proximity to many highly-regarded institutions of higher learning.
Steve Connolly, president of Connolly Brothers, owned a property at 102 Cherry Hill Dr. that seemed to be an excellent fit for the use and size of the planned HRB facility. Rob Cronin, senior vice president of Lincoln Property, represented HRB in their search and Cronin worked with Greg Klemmer, senior vice president at Colliers International, who was representing Connolly, to bring HRB and Connolly together to collaborate on a build-to-suit facility.
In order to meet a very aggressive schedule necessitated by an impending lease expiration of HRB's current facility, the Connolly design team worked quickly with HRB management to develop a program for the new facility and to create schematic designs to meet the demands of the growing company. The Connolly estimating team then developed budgets based on these schematic designs and worked with the Connolly real estate development team to prepare a long-term lease proposal for the new facility between Connolly and HRB. This valuable preliminary design and estimating effort brought focus to the accelerated process and fostered a cooperative, trusting relationship between HRB management and the Connolly team.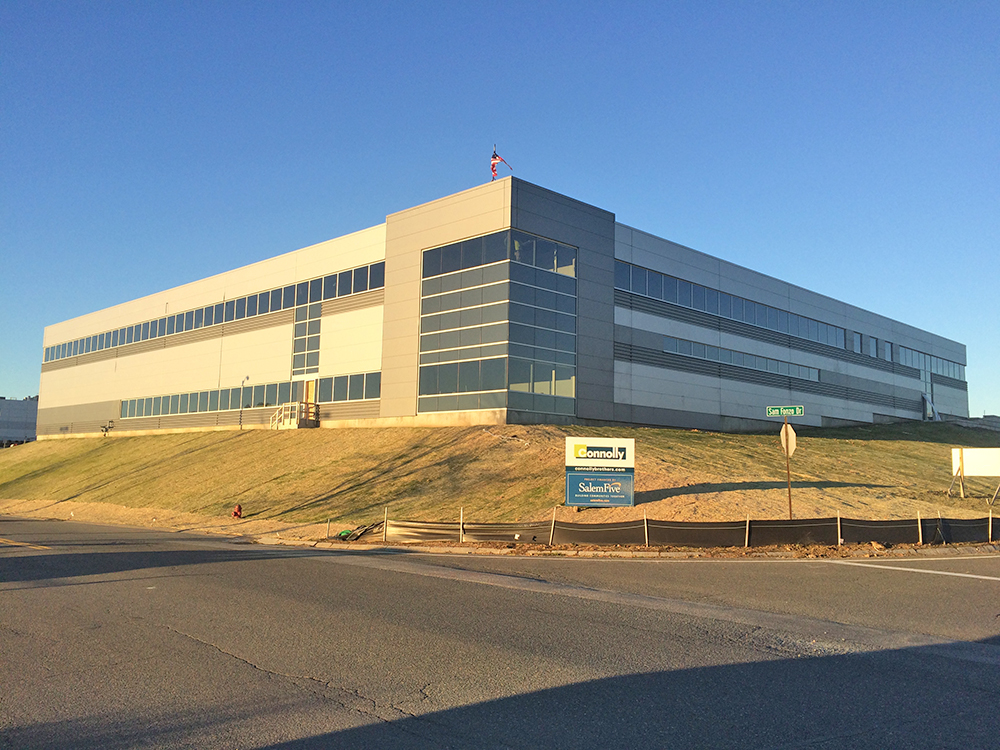 Connolly assembled the team of Peter Ogren of Hayes Engineering and Miranda Gooding of Glovsky & Glovsky Counselors-at-Law to shepherd the project through the board approval process in town. With valuable assistance from mayor Michael Cahill and director of planning, Aaron Clausen, the project received unanimous, enthusiastic and expeditious approval. Hayes Engineering's efforts were also crucial in obtaining necessary approvals from the Federal Aviation Administration due to the site's proximity to Beverly Airport.
The in-house Connolly design team worked diligently and the fast-track construction of the 80,000 s/f, two-story world headquarters and manufacturing facility began at the end of May 2016. HRB has an anticipated move in date of late January of 2017 - an aggressive eight month construction schedule.
In anticipation of their move quoting from HRB's website, "We're very excited that we have selected a site in the nearby technology hub of Beverly, Massachusetts to construct our new state of the art headquarters building. The new HQ is being designed not just for the use of our employees, but we have also put a lot of effort and consideration into making our HQ a true showpiece that is both welcoming and interactive with our clients. Some of the highlights of our new HQ include: • 80,000 s/f of space on two floors, more than doubling our current site and manufacturing space; • 10 acre scenic site over-looking Beverly airport and surrounding woodlands; • Integral Client Training facilities and Application Laboratory; • Technology "Preview" Laboratory; • Green building design with LED lighting and motion sensing technology throughout; and • On site Fitness Center."
Jay Connolly, vice president at Connolly Brothers, said, "We welcome HighRes Biosolutions and their talented employees to Beverly. We are proud to have our fifth-generation family business based here in Beverly since 1880 and HighRes will certainly be an asset to the local community."
The project team included: • Connolly Brothers - Construction Manager • Rockport Technology Group - Tele Data, AV  Equipment, Security • Wayne J. Griffin Electric, Inc. - Electric • NorthStar Roofing - Roofing • Tech Mechanical - HVAC • DJ Plumbing - Plumbing