Lowell, MA JM Coull (JMC) broke ground at Lowell Community Health Center's (Lowell CHC) 101 Jackson St. site. The firm is renovating 68,000 s/f across six floors in a former mill building to create a new medical facility for Lowell CHC patients. The completed space will house dental, optometry, and adult primary care medicine, and has a total value of $26 million. JMC is working with Durkee Brown Viveiros Werenfels (DBVW) Architects, R.W. Sullivan, TEC, Inc., and Yoder & Tidwell, Ltd. on the project.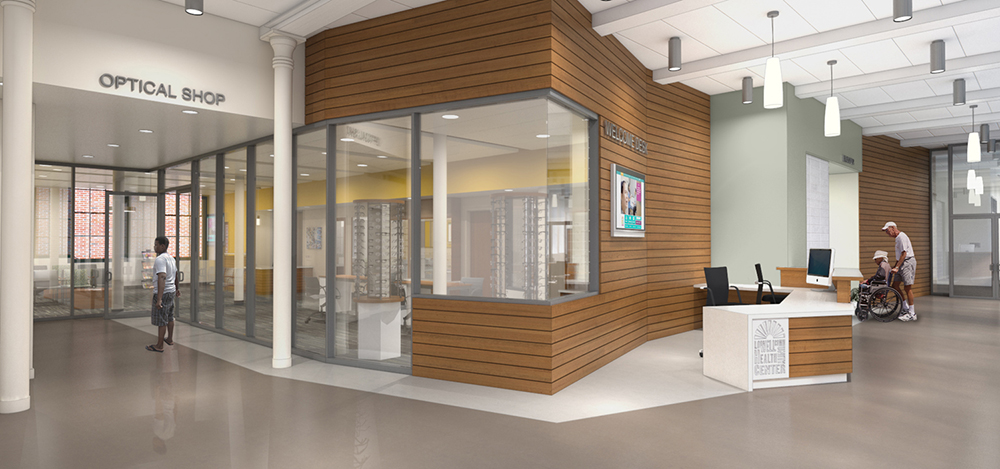 101 Jackson St. marks JMC's third project with Lowell CHC. Previous work included medical office renovations on Warren and Merrimack Sts. The first three floors of the renovated building will contain more than 30 exam rooms, testing rooms, an optical shop, 16 dental operatory rooms, consultation rooms, labs and imaging stations, and support spaces for Lowell CHC's CARIÑO program for HIV screening, counseling, and treatment. JMC will also provide a core and shell fit-out on the fourth floor and code compliance renovations on the fifth and sixth floors.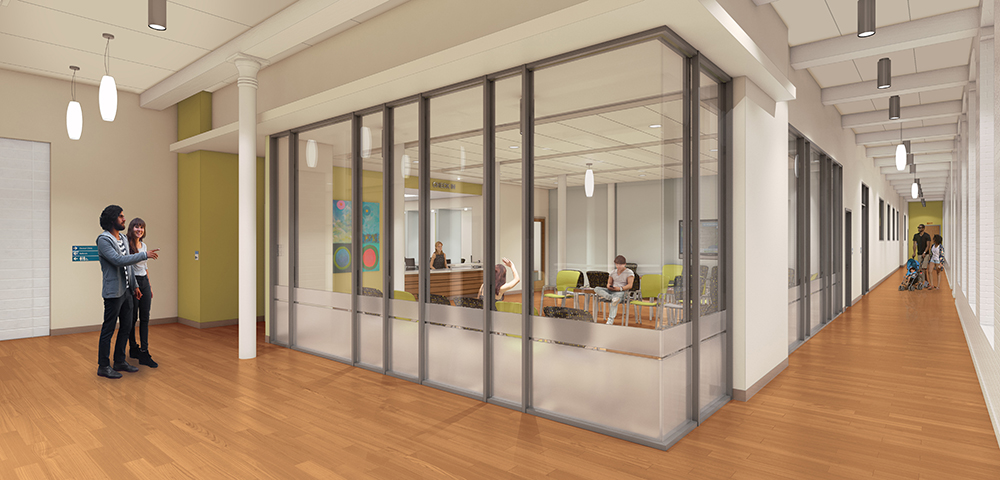 "This is a great project for Lowell Community Health Center and the greater Lowell area," said JMC's senior project manager, Jim Bourgeois. "Lowell CHC does so much good for its patients, and 101 Jackson St. will enable the organization to provide an increased level of care to folks in this community. The facility itself is quite large – the third floor alone has 26 exam rooms for adult primary care – and offers patients a 'one-stop-shop' for meeting different healthcare needs. JM Coull is proud to be a part of this important project for Lowell CHC."
JMC is a construction management, design-build, and general contracting firm specializing in new construction and renovation projects in the healthcare, education, advanced technology, life sciences, commercial, and institutional markets. The firm has been providing solutions to its clients' building needs since 1984, bringing a focus on quality, safety, and partnership to each project. JMC performs work throughout New England and is based in Maynard, Mass.
The project team included: • Construction Manager: JM Coull, Inc. • Client: Lowell Community Health Center • Owner's Project Manager: Joncas Associates • Architect: Durkee Brown Viveiros Werenfels Architects • Civil Engineer/Bridge Designer: TEC, Inc. • MEP Engineer: R.W. Sullivan Engineering • Structural Engineer: Yoder & Tidwell, Ltd. • HVAC: Lake HVAC • Electrical: Electrical Dynamics, Inc. • Plumbing: Sagamore Plumbing and Heating