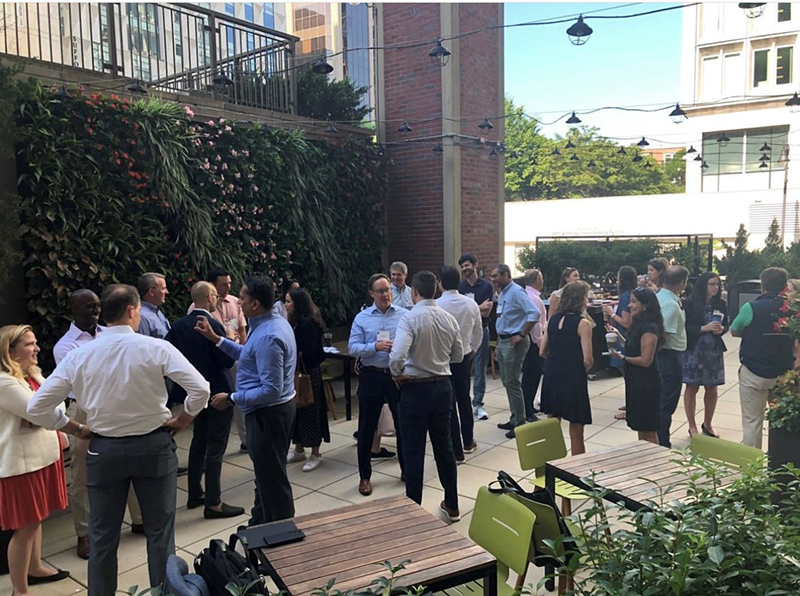 Boston, MA The REFA Charitable Golf & Tennis Tournament was postponed due to heavy rain and is rescheduled for Monday, August 28th at Dedham Country & Polo Club. Tournament proceeds go to two of REFA's Charitable Partners: Breaktime and FamilyAid Boston. Visit www.REFAGolf.com to learn more or to register for tennis.
Thank you to the following Tournament Sponsors: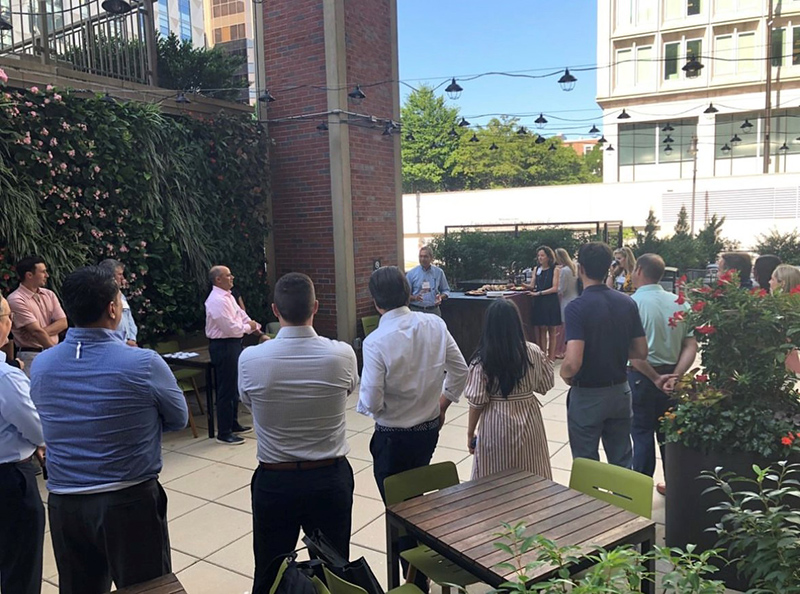 • Event Sponsor: Walker & Dunlop;
• Charitable Gift Sponsor: Bank of America;
• Driving Range Sponsor: Newmark;
• Golf Ball Sponsor: US Bank;
• Hand Towel Sponsor: Tremont Realty Capital;
• Lunch Sponsor: Berkshire Residential Investments;
• Mulligans Sponsor: Walter & Shuffain PC;
• Putting Green Sponsor: Nutter;
• Reception Sponsor: Net Lease Capital Advisors;
• Snack and Beverage Sponsor: First American Title - NCS;
• Tennis Tournament Sponsor: Commonwealth Land Title;
• Water Bottle Sponsor: Capital One Bank;
• Weather Sponsor: R.J. Kelly; and
• Tennis Tournament Sponsor: Commonwealth Land Title
Hole Sponsors: AEW Capital Management, Avison Young, Brookline Bank, Brown Rudnick, Cambridge Savings Bank, Citizens Bank, Crosspoint Associates, Eastern Bank, Goulston & Storrs, Hinckley Allen, Intercontinental Real Estate Corp., KOW Building Consultants, M&T Bank, Newbanks, Rhino Capital Advisors, and Riemer & Braunstein, Ryan.
The REFA Emerging Leaders hosted the Annual REFA Summer Panel & Reception on August 9th at 9OFS,1 Federal St. This highly anticipated discussion focused on the structural shifts occurring within the life science sector and their implications for land use patterns and the real estate market.
In July, REFA's board of directors gathered at 3 Center Plaza on the patio for a productive meeting discussing fall initiatives and networking. REFA has multiple programs planned for the fall and details will be released soon. All information will be on their website under the event page and sent via email.
Please save the date for the Annual REFA Gala: Thursday, October 4th at the Omni Boston Hotel at the Seaport. Enjoy an evening of celebration and networking as we recognize Steven Samuels, chairman & principal, Samuels & Associates, and his recognition of 20+ years of collective partnership, strength, and team vision, with the 2023 Swain Award.
To learn more about REFA, including membership, events, and ways to get involved, please visit us at www.refa.org. Follow REFA's LinkedIn, Twitter, and Instagram @REFABoston.
(Pictures are from the board of directors meeting in July.)