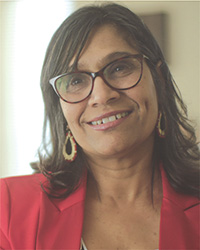 Data show that nearly 80% of health outcomes are determined by factors outside of medical settings, meaning access to fresh food, quality education, stable employment, housing and safe neighborhoods play a larger role in an individual's health than doctors alone.
Knowing this, the Rhode Island Department of Health (RIDOH) asked: "How economic development, including real estate, play a significant role in improving overall public health, too?" In 2015, we challenged ourselves to answer that question, among others, by launching the Health Equity Zone (HEZ) initiative, a place-based approach to help communities build the infrastructure needed to create healthier places for people to live, learn, work, and play. HEZs are geographic areas where community collaboratives determine specific needs and choose evidence-based intervention to create a healthy, resilient citizenry. Whether it's a community garden, a new apartment building, or improving public transit, building healthy communities requires everyone to have a seat at the table.
Many of Rhode Island's HEZs are located in low-income communities that were also deemed eligible to be designated as opportunity zones (OZ). Through discussions with partners like Rhode Island Commerce, in designating OZ we were able to expand upon these diverse community collaboratives and enhance the capacity for these zones to address the social, economic, and environmental determinants of health at a local level. As such, these collaborations offer a ready-made infrastructure for investments aimed at improving health and economic well-being in local communities.
With our locations determined, it was time to bring the program to life. We began using public-private collaborations to weave together support for the zones. What truly sets us apart from other HEZs is our first-of-its-kind in the U.S. braided-funding model. We're able to take private money from foundations and merge it with state funding, as well as with several sources of government-based funding from organizations such as the Centers for Disease Control and Prevention.
By merging HEZs with OZs, and the fact that the communities have identified both housing and affordability to be a top priority our model encourages real estate development as part of an overall push to improve health and community well-being. The drivers of the conversation are not the investors, but the residents. By engaging the broader community, the model helps residents talk directly with investors, educators, business leaders, and health professionals to identify their specific needs and how to approach necessary interventions from every angle.
True investment requires a multi-dimensional approach to building up healthy, resilient communities and real estate can — and should — play an important part in that. Healthy communities require all industries to work directly with residents to identify needs and find solutions.
Ana Novais is the deputy director of the Rhode Island Department of Health (RIDOH), Providence, R.I.