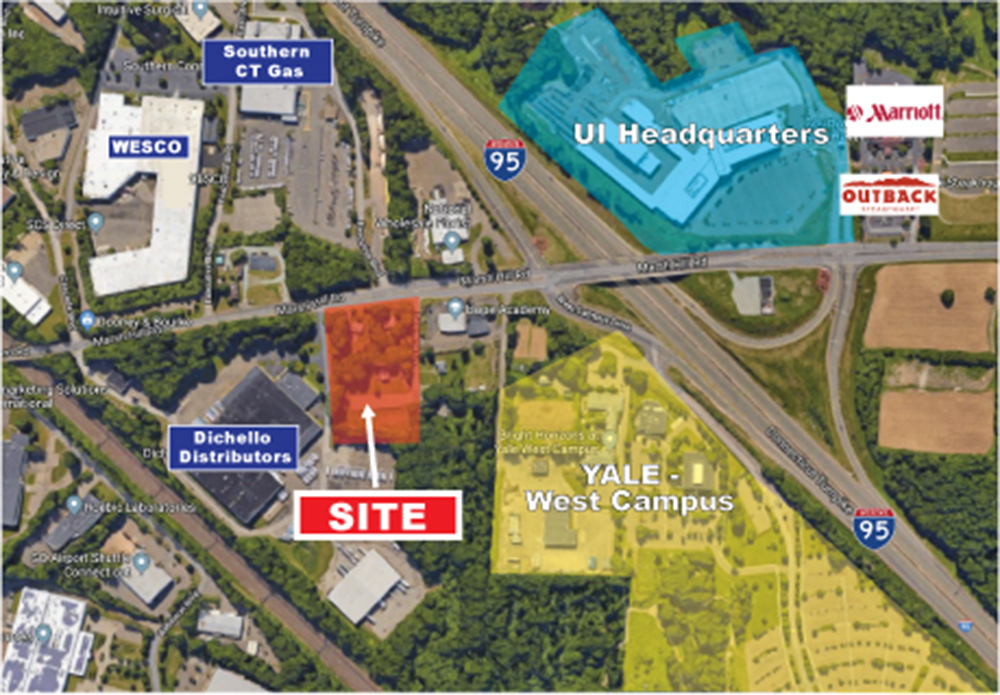 Orange, CT Michael Richetelli, president and designated broker of Colonial Properties, Inc., represented the seller, 65 Marsh Hill Road, LLC, in the sale of 65-69 Marsh Hill Rd., and 0 and 15 Salemme Ln., totaling three acres of commercial/industrial land.
The property was purchased by Orange Tree Realty, who will build a restaurant supply warehouse and distribution facility. The property, situated at the foot of Exit 41 off of I-95, and sold for $1.65 million, ($550,000 per acre). The price per acre being one of the highest recorded for a light industrial land sale in town in recent times.
The seller's attorney was Tom Lynch of Lynch, Trembicki, and Boynton in Milford; the buyer's attorney was John Moehring of West Hartford.
"The robust price per acre we were able to obtain for this property was due in part to the superior location, as well as the high demand and short supply of light industrial product in the market. This was truly a win-win transaction, as the seller realized a strong price, the buyer obtained an excellent piece of real estate to operate their business and we were able to generate some economic development for the town of Orange" said Richetelli.