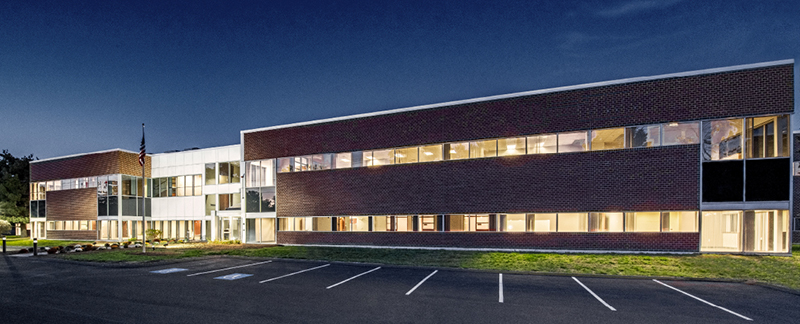 Chelmsford, MA The RMR Group Inc. has welcomed Pressed Cafe as the first onsite restaurant amenity to 330 Billerica Rd. with the recent execution of a new 10-year lease for 5,675 s/f.
Chris Bilotto, vice president, asset management of The RMR Group said, "We are thrilled to welcome Pressed Cafe to 330 Billerica Rd., offering a convenient and exciting dining amenity with high quality food options to the entire park and surrounding community. We extend our gratitude to the town of Chelmsford, which has been instrumental with its proactive outreach to businesses and its implementation of a master plan to enhance the presence and connectivity of the business park."
Expected to open in 2022, the location will be the eighth for Pressed Cafe, which offers customers local craft-roasted coffee, espresso, smoothies, cold-pressed juice and a wide variety of fresh sandwiches, paninis, made-from-scratch soups, salads and breakfast all day. In addition to offering indoor and outdoor patio seating, they will also feature convenient online ordering pickup, and a full menu drive-thru operation.
Pressed Cafe's lease is for space on the first floor of 330 Billerica Rd., a two-story 98,048 s/f building currently undergoing a lobby and façade renovation. The property offers flexible floorplates, modern high ceilings, extensive window lines and is positioned to accommodate office, lab and R&D and retail related uses.
The property is owned by Office Properties Income Trust and managed by The RMR Group.
The landlord was represented by Peter Montesanto of SRS Real Estate Partners. The tenant was represented by David Maida of Allied Restaurant Group.