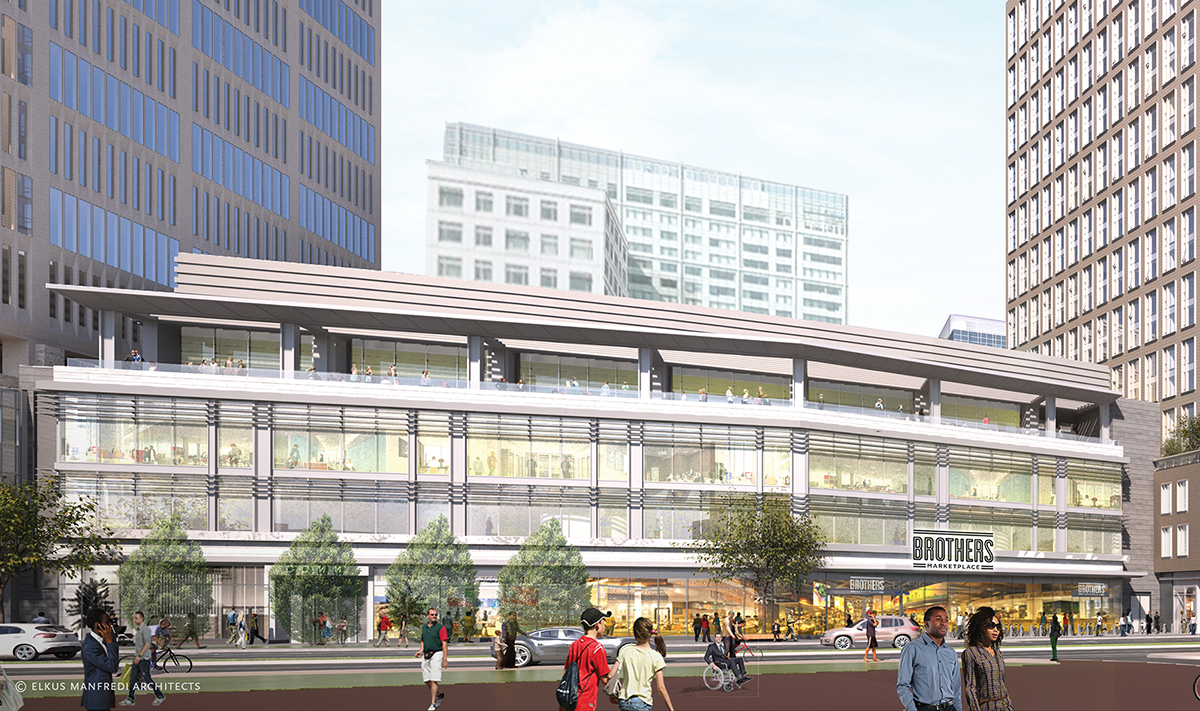 Cambridge, MA Roche Bros. opened its fifth Brothers Marketplace store. The neighborhood market offers customers a one-stop grocery shopping and dining experience with selection of fresh foods, local and specialty products, delicious prepared meals, grocery essentials, and catering. The new store is located at One Broadway in Kendall Sq.
With 12,000 s/f of retail space, the market emphasizes local producers and vendors that have been handpicked by store associates, including Iggy's Bread and Bonnie's Jams from Cambridge, Taza Chocolate and Fluff from Somerville, and many more. An additional 8,000 s/f of prep space includes a kitchen on the premises for making a wide selection of prepared foods and scratch-baked creations with Brothers Marketplace's own recipes. The store also offers a make-your-own salad dressing and marinade station and an "innovation station," where local businesses and inventors in the area can come to share their latest ideas.
"Kendall Square has been waiting for a grocery store for a long time and we're thrilled to be here to finally meet that need," said Rick Roche, co-owner and CEO of Roche Bros.
The market brings more than 200 jobs to the neighborhood.