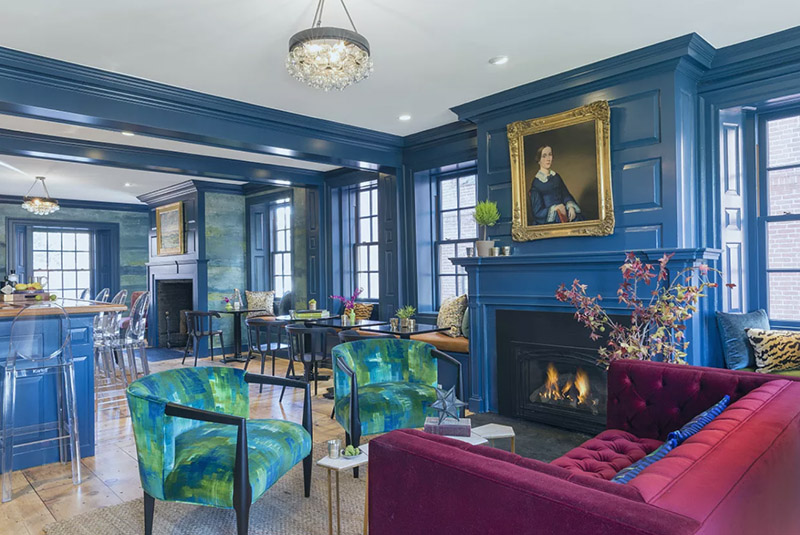 Salem, MA Hajjar Management Co., Inc. secured $4.5 million from Rockland Trust for the acquisition of the historic inn, The Merchant. Hajjar has a long-standing reputation for developing and managing successful commercial and residential properties in New England. The Merchant Inn will be Hajjar's tenth boutique hotel, and the first north of Boston.
"I have done business with Rockland Trust since 1994. From the straight forward term sheet to the closing, the whole process is smooth and professional," said Charles Hajjar, founder and president of Hajjar Management Co., Inc. "It's a pleasure working with the bank and I look forward to many more transactions in the future."
Once a sea merchant's home, The Merchant has been restored as a boutique hotel in the city's historic district. In addition to historic architecture, offering pampering amenities and breakfast, the Inn is known for something unique, its reputation for its own ghosts and mystery. The Merchant is also home to the oldest surviving "floating" staircase designed by Samuel Mcintire.
"It is always a pleasure working with Chuck and his team at Hajjar Management. Throughout the years, I have seen the team transform historic hotels and inns, always amplifying their story and finding ways to carry through their special traditions," said James McGoldrick, senior vice president, regional executive, commercial lending division at Rockland Trust. "The Merchant is a particularly exciting project for us to be a part of, and we're honored to work alongside Hajjar Management in their acquisition of this special property."