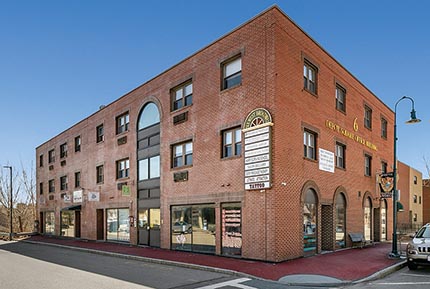 Derry, NH MANSARD handled the sale of 6 W Broadway. Taylor Saulnier and Jeremy Cyrier had the exclusive listing to market the property on behalf of the seller. The transaction closed at a sale price of $2.595 million.
MANSARD generated multiple offers in the first week and closed the sale above asking price.
The 22,000 s/f mixed-used building is fully occupied to a diversified mix of 22 tenants. The first and second floors feature a mix of retail and office while the third-floor features nine residential units.
The sale closed July 10, 2021. The buyer was PAS Investments llc and the seller was NNM Realty Trust.
This is the second retail plaza exclusively sold on behalf of Manoj Munjal of NNM Realty Trust by MANSARD this year. MANSARD also brokered the sale of 401 Main St in Salem for $4.3 million in February.
Saulnier said "The sale of this downtown landmark is a prime example of the New Hampshire markets continued growth. Not only was the seller able to take a substantial profit, but the buyer is positioned to grow the buildings value for years to come. Rockingham County's sales volume for both Q1 and Q2 of this year have hit a 10-year record high. We look forward to generating more opportunities within the New Hampshire market for local investors."