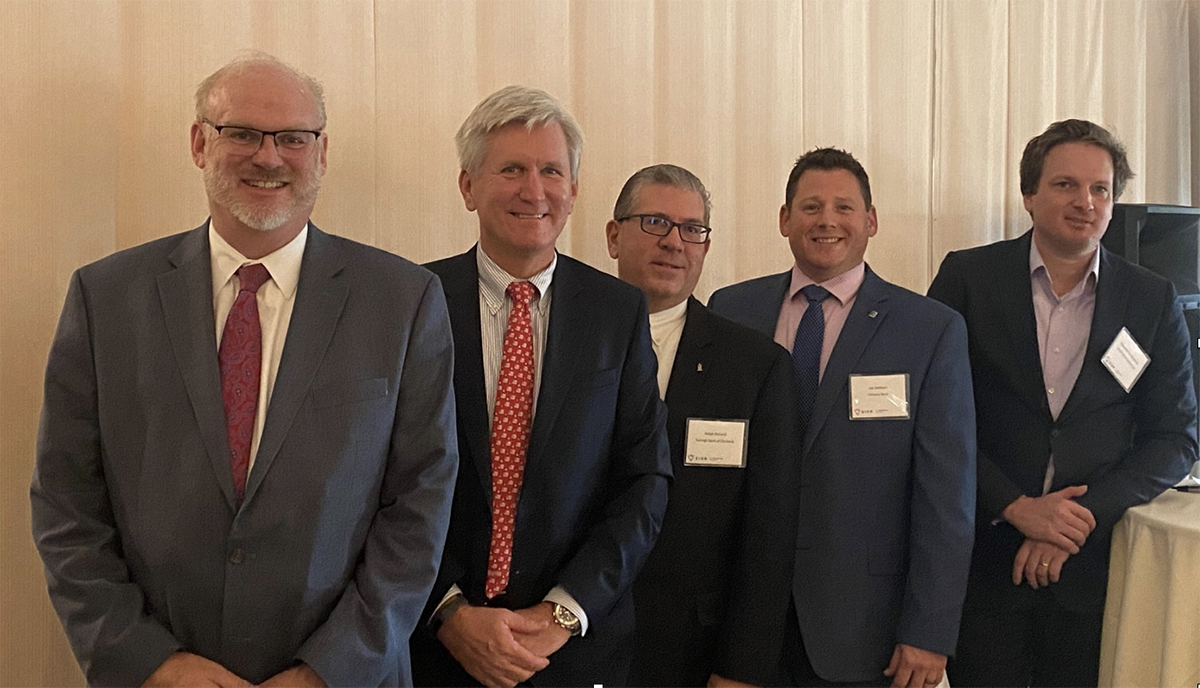 Wallingford, CT The Connecticut/Western MA SIOR Chapter recently hosted a breakfast finance panel event at The Farms Country Club.
Assistant professor of Finance at the University of Connecticut, Alexander Van De Minne, led a presentation on several Connecticut submarkets and communities, and provided an update on the various real estate asset classes noting changes and effects resulting from the pandemic.
A lively panel discussion followed about the debt markets in Connecticut, recent lender activity from the perspective of each panelist, with all touching on the challenging asset classes as well as the strong ones. A clear consensus from the panelists acknowledged residential including multi-family, and industrial, remain particularly strong sectors in the Connecticut market.