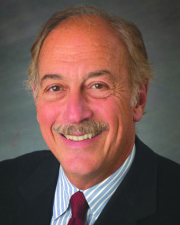 Things change in residential real estate. For the longest time, it was location, location, location. Then it morphed into a few variants, with a strong nod towards more modern design, more "green" houses, more family oriented open space, simpler livability, all of which have impact on value and salability in the market place. Well, location may still reign, but the newest "must have" in this space is a smart building. Given my own difficulties with certain levels of technology, I wondered whether "smartness" would ever be an understandable and fully implementable aspect in housing. After all, a smart house is really just a dumb object being made smart, and that can't be easy.
The smart house is a hot concept, but it is certainly in its early stages. Applications range from the invaluable to the outlandish. A Houzz study has found that a modest 25% consider the smart home as critical. This will undoubtedly grow, and some believe at a very fast pace, as technology makes the concept more understood, more dependable and more integrated. The oldest and most established smart concepts revolve around security, safety and fire. We've all used or at least heard of high tech thumb-print or eye responsive door locks, security cameras sending images to your iPad, infrared beams in driveways, advanced control lighting and so on. Nothing very new on that front.
The next wave was in utilities control, such as self-learning thermostats that mimic owner heat and air conditioning preferences. Similarly there is smart lighting, either at the switch or the light bulb, where lights go on upon entering the room or as you typically would put them on. Others include water saving devices such as regulators on irrigation systems, washing machines measuring loads and automatically calculating water use, smart showers understanding your bathing habits.
Kitchen and baths are becoming more cutting edge with ovens knowing exactly how to cook, coffee bars greeting you with cappuccino in the morning, and lighting dimming or brightening depending upon what task is at hand. Even as we speak, companies are creating self-cleaning toilets and ultraviolet ray machines sterilizing washroom and kitchen surfaces.
One of the biggest fields will be in-home entertainment, much of which we have already experienced, but much of which will be innovative going forward. TVs will be getting bigger, higher resolution, better sound, and being connected to thousands of sources of entertainment, all the while knowing what your like. They will also be more connected to other parts of the house.
Connectivity is the key to the future, where smart objects communicate with each other creating a more seamless experience. TVs would like to talk to your lighting system, so that when they are on, lights are automatically dimmed. Lighting will respond to the time of day, the degree of cloud cover, the moment you enter, the moment you exit, how many people are in the room, and what the activity is. Garage doors opening and closing will open other access doors, turn on lights, start dinner, and who knows, maybe pour a glass of wine.
All of which brings us to the down side. Currently, there is very little connectivity, with many new devices being created by different companies with different formats and platforms. In the worst case, you could walk around with a dozen remotes in your pocket. Also, as suggested in the beginning of this article, there will be a learning curve to much of this that many will not enjoy. Failures in systems will require significant IT intervention. Hacking is also a very large threat. Hackers can disable your entire house just for fun, or they can open all the doors and steal your silverware. They might even talk to your smart toaster and get your credit card information tied to that toaster purchase.
Despite the down side, this train left the station as a freight train. Future home technology may well help us be healthier, freer from disease. Appliances will measure things about your body that will suggest medical things you need to take care of. As we speak, a toilet is being developed to analyze all your output, so to speak. It may then talk to the refrigerator to tell you what healthful food you should eat that night, or suggest you have an appointment with your doctor. It's an exciting future. Some of it will be critical to the home of the future, with other parts falling by the wayside. In any case, we in the real estate business need to be aware and thinking ahead of the changes in the pipeline.
Daniel Calano, CRE, is the managing partner and principal of Prospectus, LLC, Cambridge, Mass.