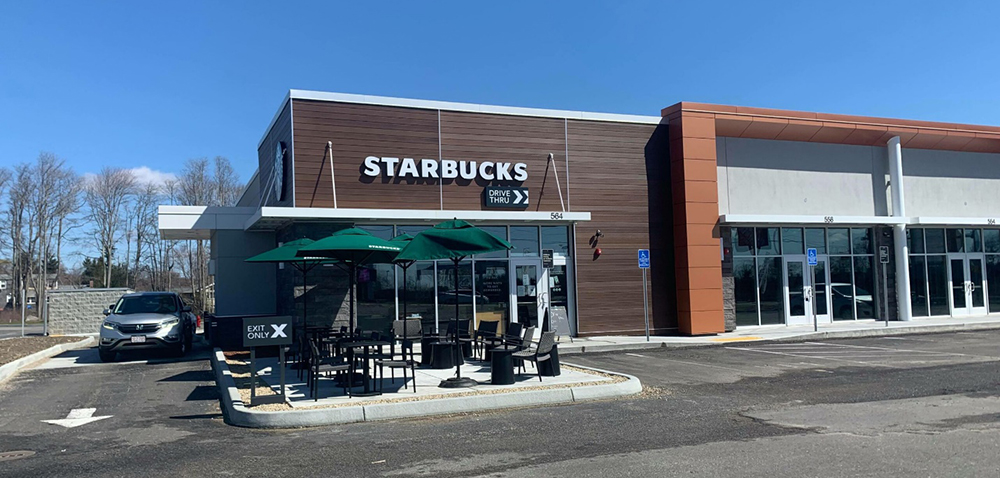 Somerset, MA A Starbucks coffee shop is now located on Rte. 6 next to the new Fairfield by Marriott and across from the Home Depot and KFC restaurant. The new Starbucks is part of a 14.3-acre commercial site development known as Fairfield Commons. The coffee shop is located in a new building with three other commercial style spaces which are currently being marketed.
Marc Landry, president of High Road Hospitality and owner of Fairfield Commons, says the development is being modeled on Forbes Crossing in Foxboro, which includes a Hampton Inn & Suites, a Starbucks, and a mixture of restaurants and a health club.
High Road Hospitality teamed with DiPrete Engineering, Studio 401 Architects, Bentley Builders, and William Anthony Construction, to design and construct the new Starbucks. DiPrete Engineering provided site engineering, permitting, and surveying services for the project.
Somerset's Starbucks' location includes a drive-thru, mobile order and pay option, and oven-warmed food.