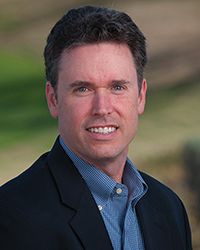 Boston, MA Suffolk has hired Andrew Quirk as chief operating officer for healthcare and science & technology. Quirk will oversee the planning, design and construction of energy-efficient facilities for Suffolk's healthcare and science and technology clients.
Quirk has 29 years of experience in healthcare design and construction, including his most recent tenure as senior vice president and national director of Skanska's Centers of Excellence, overseeing that company's healthcare construction business in the U.S. He also served as an architect on staff at Memorial Sloan-Kettering Cancer Center and as an architect with RTKL, where he was involved in programming, design, management and construction of notable healthcare and medical research laboratories, including the National Institutes of Health and Health Science and Memorial Sloan-Kettering Cancer Center.
Quirk graduated with a Bachelor's in architecture from the Pratt Institute and received a Master of Business Administration Essentials certificate from the University of Pittsburgh. He is a registered architect, a licensed contractor, and a Fellow of the Health Facilities Institute, which is a professional society for those involved in the planning, design, construction and equipping of healthcare facilities.