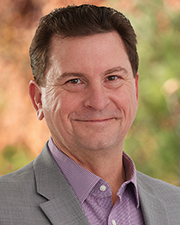 Danvers, MA Hancock Associates has hired Erik Swanson, P.E., as senior project manager and engineering manager. He is responsible for managing workflow, providing project QA/QC and technical consistency, maintaining and developing business relationships as well as mentoring and recruiting staff. Swanson also brings expertise to the firm in performing hydrologic and hydraulic analysis related to FEMA mapping updates. Swanson is based in Hancock's local office at 185 Centre St.
Swanson has over 20 years of experience in providing engineering services to the development community throughout Massachusetts and Southern New Hampshire. He was the owner of a local engineering firm for eight years and previously held senior-level positions at well-respected firms, including Hancock Associates.
Swanson has a bachelor of science in Civil Engineering from Northeastern University. He is a registered professional engineer in Massachusetts and New Hampshire and a certified soil evaluator.
"I came back to Hancock Associates because of the strength of their people and the opportunity to develop the Danvers engineering department," said Swanson. "I'm looking forward to contributing to Hancock's growth and evolution."
"Erik brings a wealth of management experience to the firm and we're confident that he will do an exceptional job as our new Danvers Engineering Manager," said president Wayne Jalbert. "We're excited to have him at Hancock."