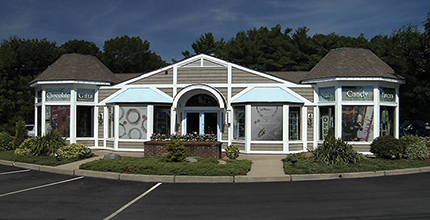 East Greenwich, RI Thomas Sweeney, SIOR of Sweeney Real Estate & Appraisal recently brokered one sale and three leases.
Sweeney represented Sam Sisters Realty Company, LLC in the sale of 5707 Post Rd. The 5,083 s/f retail building sits on 33,585 s/f of land and was home to the former candy and gift shop Sweet Twist. The property sold for $1.25 million to East G Ventures, LLC and will house the Providence Oyster Bar. This will be the second location for Providence Oyster Bar, with their flagship location being on Atwells Ave.
Sweeney represented the landlords Jan Co Central, Inc. in the lease of the retail property located at 70 Centerville Rd. in Warwick. The intended use for a space is a second location for the popular plant-based food hall Plant City X. Plant City X will announce their opening date via their social media sites. The tenant was represented by MG Commercial Real Estate.
Sweeney represented the Northern Rhode Island Board of Realtors (RIBOR) in securing their new office location at 14 Breakneck Hill Rd. in Lincoln. The Northern Rhode Island Board of Realtors is a professional trade association that supports local Realtors with tools and resources to support their business.
Sweeney also recently represented tenants Jani-King in relocating their office to Warwick. Jani-King, a company that offers disinfection and janitorial services, will open their new location at 20 Altieri Way this month. In both transactions Sweeney worked with David Lucivero, senior vice president of Cushman & Wakefield|Hayes & Sherry Real Estate Services, who represented the lessors.