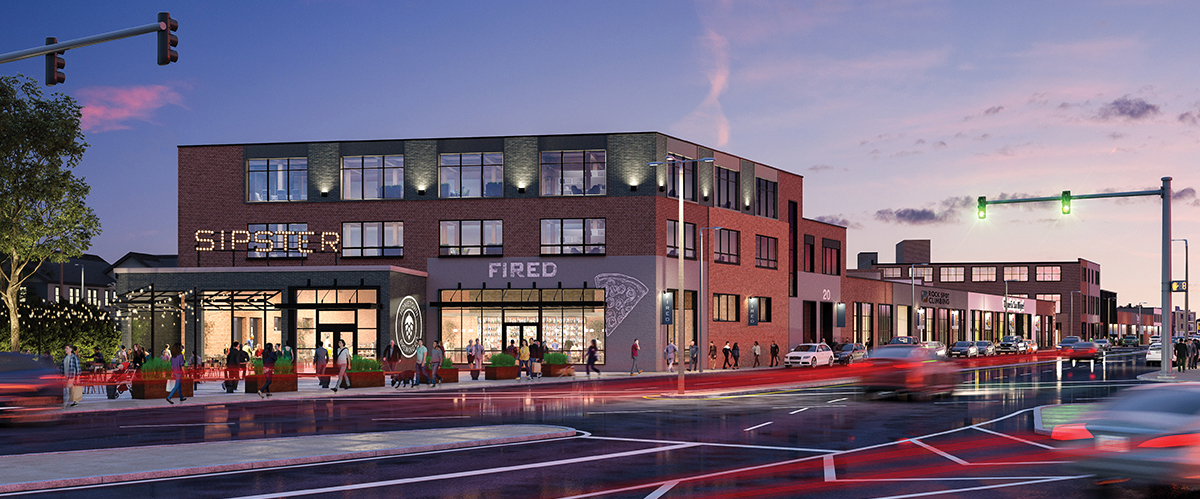 South Boston, MA According to National Development, Tatte Bakery will serve as the anchor tenant in the redevelopment of the former Cole Hersee building in the Dorchester Ave. corridor. Tatte's new bakery hub will include production space, a test kitchen, offices and a full Tatte café at 60-70 Old Colony Ave. In this new space, Tatte will offer classes and workshops open to the public, and have a viewing area of the production space which will serve all Tatte's Massachusetts locations as they undertake significant expansion. Tatte's new space totals nearly 30,000 s/f and will create over 100 jobs.
National Development will undertake base building improvements to the former industrial buildings to repurpose them to retail ready. The redevelopment of Cole Hersee will provide space for an additional eight to ten additional restaurant and retail operators in a new ground floor.
Overall, the project's new restaurant and retail storefronts will total nearly 75,000 s/f.
Tatte Bakery and Café, founded by self-taught pastry chef Tzurit Or in 2007, has grown across the greater Boston and Cambridge markets in the past decade and plans to expand to additional East Coast markets in the next year. The artisan bakery and café company selected this walkable and transit-oriented section of South Boston to open its production space and headquarters, recognizing a demand in the neighborhood, access to great employees and economic benefits of having such a centrally located location for distribution.
National Development, along with AEW Capital Management on behalf of one of its funds, acquired the property bordered by Old Colony Ave., West Seventh St. and D St. this spring from the former owners of the Cole Hersee Company. Local architecture and design firm Hacin+Associates will lead the design for façade improvements. Current tenants: Rock Spot, an indoor climbing gym; Lapels, a dry cleaner; and the Tufts Medical Center Behavioral Health Program will remain.
Rendering by National Development