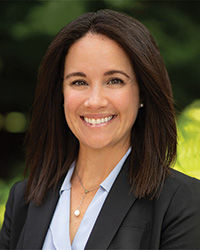 Portland, ME Claire Richardson has joined The Boulos Company as their newest associate.
Richardson has commercial real estate property management experience, working for SL Green Realty Corp and CBRE in New York, N.Y.
Richardson, an Annapolis native began her career in Maryland in residential real estate. Moving to New York City after five years, she transitioned to commercial real estate and property management. She gained extensive experience working on capital projects and proved an adept tenant liaison, managing buildings in Times Sq. and Midtown, as well as a 32-acre complex in Brooklyn.
Richardson is a 2011 graduate of Lehigh University, where she was a four-year varsity letter recipient in field hockey and captain, senior year.