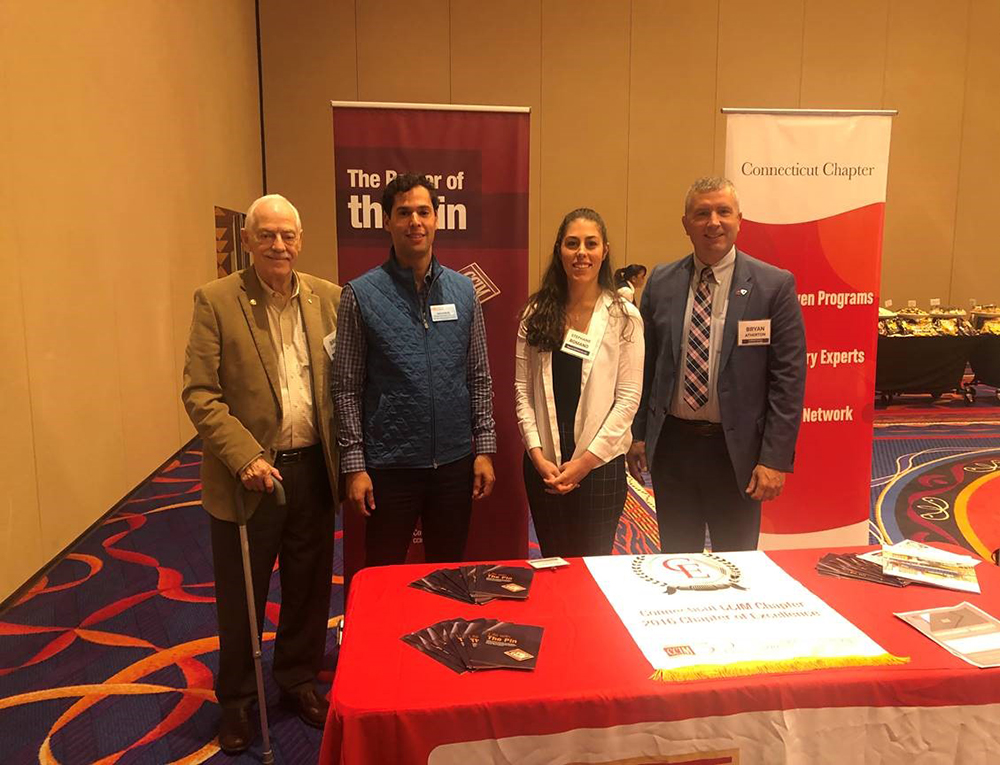 Uncasville, CT CCIM presented as a corporate vendor at the New England Real Estate Journal's first Connecticut Summit held at Mohegan Sun, on October 31. The event was attended by commercial real estate practitioners, owners, and economic developers who primarily focus in the Eastern Corridor of the state. Three panels were held focusing on three main topics affecting the way business and commercial real estate is done in Eastern Conn.
The opening panel was on Development Opportunities with new manufacturing and Connecticut Port Redevelopment and featured presentations from Alexandra Halvordson of the Naval and Maritime Consortium as well as David Kooris of the CT Department of Economic and Community Development.
The midday panel was focused on Casino Past Present and Future of Gaming CRE Opportunities in the Gaming Industry and featured panelists Rodney Butler of the Mashanucket Pequot Tribal Nation and Thayne Hutchins, Jr of the Mohegan Tribe.
The final panel was on Connecticut Transforming the way they Drive B2B in CRE featuring panelists David Kooris of the CT Department of Economic Community Development, Courtney Hendricson of CERC, and Charlotte Goldblatt, CCIM of Goldblatt Associates. With a fellow CT CCIM member and designee on the panel, Goldblatt was able to speak about her experience as a CCIM and the profound advantages it has brought to her business and knowledge set when developing and brokering commercial real estate in Connecticut.
CCIM shared the sponsor spotlight with the Diamond Sponsor SECTER, the Platinum Sponsor Eastern Connecticut Chamber of Commerce, the Gold Sponsor The Town of Groton, and the Vendor Sponsors US Pavement and Elisif photography.
The event was the first of its kind in Connecticut as New England Real Estate Journal has primarily held events in Massachusetts.