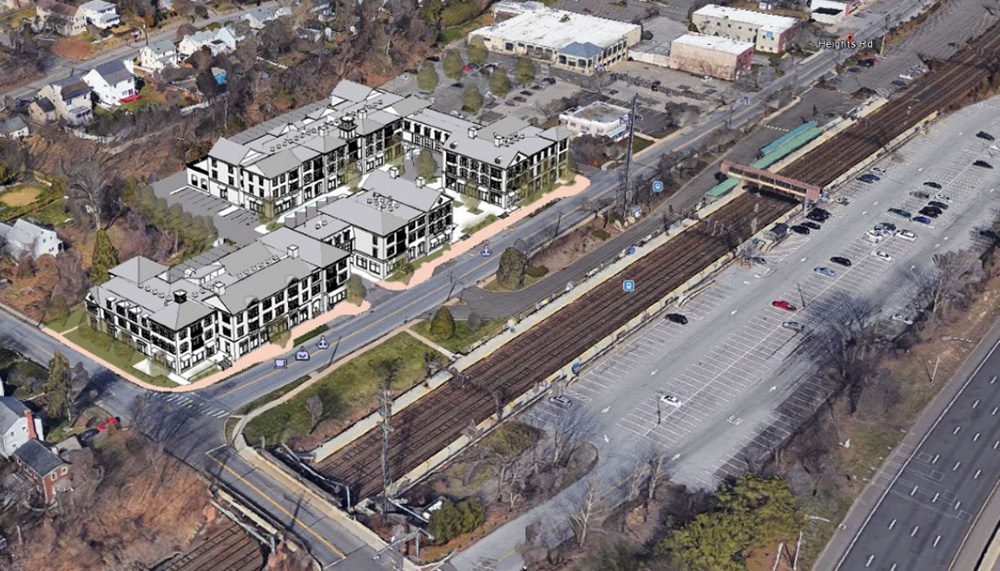 Darien, CT Trez Forman Capital has funded a $45.4 million loan for a mixed-use redevelopment. The project, Noroton Heights, is one of the first redevelopments in the town in many years.
The transaction closed on November 15th. Noroton Heights & Company, LLC is the borrower and affiliated parties own and operate the adjacent Palmer's Market.
Trez Forman president and CEO Brett Forman and Russ Holland, managing director from the firm's Atlanta office, arranged the financing.
Located on four acres at 264 and 346 Heights Rd., Noroton Heights is planned to include retail, restaurants, 59 apartments and an underground parking garage. Four existing buildings constructed in 1960 are set to be demolished to make way for the construction of three brand-new buildings. Construction of a skybridge connecting two of the buildings is also planned.
The area is primarily a commuter town, as many residents work in nearby New York City. The Noroton Heights metro north rail station connects to the redevelopment site.
"We are thrilled to expand our tri-state portfolio with this new loan," said Forman. "Noroton Heights is a project that fills a void for new apartments, retail and restaurants to service the many commuters who rely on the rail station. We continue to aggressively monitor the region for similar opportunities."
The latest transaction comes on the heels of Trez Forman completing the largest individual transaction in the private lender's history. It funded a $115 million loan for Camperdown Sq., a major mixed-use development in Greenville, S.C. Trez Forman also closed a $26.7 million loan for a suburban Atlanta mixed-use project on Nov. 8.
Trez Forman provides commercial bridge loans for development and construction and senior stretch financing, starting at $10 million. It also offers private and institutional investors equity investment opportunities in a variety of funds and assets.