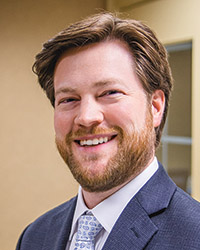 Roslindale, MA The Cooperative Bank (TCB), a full-service community bank specializing in commercial real estate and business lending throughout Eastern Mass., has hired Chaz Berkeley as senior vice president and chief financial officer.
In this role, Berkeley will oversee the accounting and finance division, and report on all accounting and financial matters. Berkeley will also be responsible for managing the bank's financial position including interest rate risk management, liquidity, and funding needs.
Berkeley is a certified public accountant and has more than 10 years of experience with a focus on community banks. Prior to TCB, Berkeley held positions at both public accounting and private industry organizations including Citizens Bank, KPMG, and RSM.
"I am thrilled to have Chaz join our team and I look forward to the wealth of industry experience and leadership that he will bring to the bank," said Phil Bryan, president and CEO of TCB.
Berkeley earned his B.S. in Accounting from Bryant University and a master's of science in Accounting from the University of Rhode Island.
Founded on South St. in Roslindale in 1898, The Cooperative Bank (TCB) is a full-service community bank committed to meeting the financial needs of individuals, families and small businesses with up-to-date products, competitive interest rates and the highest quality personalized service. TCB specializes in commercial real estate and business lending throughout Massachusetts, and has branches in Roslindale, West Roxbury and Charlestown. With cutting-edge personal and business banking services, TCB aims to serve as its customers' bank for life.