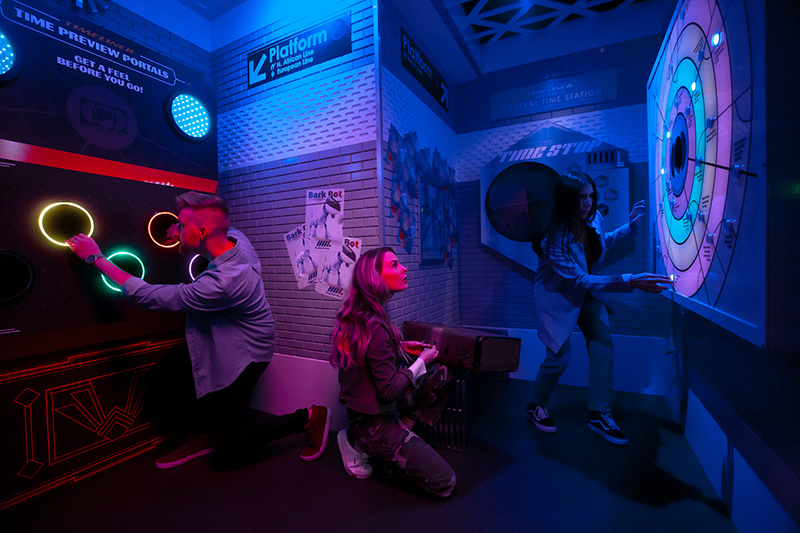 Dedham, MA The Escape Game will open a new location at Legacy Place in winter 2024.
The Escape Game's location at Legacy Place has a 4,364 s/f facility which will include five different themed escape rooms including Timeliner, The Depths, Prison Break, Gold Rush, and The Heist.
"We wanted to find a store where both locals and visitors loved visiting and hanging out and we think we found it at Legacy Place." said Jonathan Murrell, co-founder and CMO of The Escape Game.
Having established 35 privately owned locations across the country, The Escape Game is America's #1 provider of escape rooms. Highly-produced sets and multi-room experiences immerse guests in 60-minute, story-driven missions with clues to uncover and puzzles to solve. A skilled team designs and manufactures all of the experiences in-house at The Escape Game's "adventure factory" in Nashville, TN.
The Escape Game differentiates itself with a customized approach to hospitality and guest service. The delivery of compelling experiences by engaged and empathetic team members allows for a "one size fits one" approach that uniquely considers every single guest. This method has yielded over 160,000 5-star reviews since launching in 2014.
The Escape Game has locations across the United States, from vacation hotspots like Orlando, Las Vegas, and Honolulu to high-end retail locations like Westfield Century City in Los Angeles and Madison Ave. in New York City.