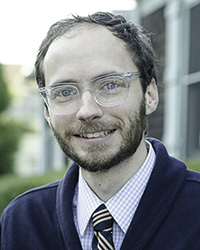 Brett Pelletier, Kirk & Company
The New Year marks new monetary policy and a renewed sense of optimism in the commercial real estate markets in Mass. and New England. In December, the Federal Reserve Open Market Committee (FOMC) reported that economic activity has been expanding at a pace consistent with prior assumptions, thus supporting the first fed funds rate increase since June of 2006. The FOMC commentary suggested that the increase in the fed funds rate of .25-.50% is in line with inflation expectations and macroeconomic growth and sustainability patterns. As promised, the FOMC considered labor market conditions, financial markets, and inflationary pressures; a distinct policy shift from what had become the traditional recovery benchmark and a show of strength in fundamental market conditions. In the Federal Reserve's Beige Book report for December from the First District (Boston), contacts reported generally positive outlooks, although growth was reported at a somewhat slower pace than prior quarters. We have eagerly awaited the most recent actions of the Fed and we anticipate the re-actions of the marketplace and what it means for commercial real estate.
The November Employment Situation Report released by the US Bureau of Labor Statistics (BLS) provided additional comfort as total nonfarm payroll employment was up by 211,000 in November. According to the BLS, increases in construction, professional and technical services, and health care made up the majority of the upward momentum, all of which are good indicators for commercial real estate activity, especially in the Boston metro. Consumer confidence has been stable with an increase in the most recent survey of December 2015. Consumers are especially optimistic about the current job market and expect continued stability in jobs and business conditions.
Fundamentals continue to improve in primary markets as well as secondary and tertiary markets throughout Massachusetts; further contributing to the region's overall economic sustainability. The commercial real estate market participants are, as ever before, taking notes. Improvements in national and regional fundamentals have informed monetary policy on a national level and include a discount rate increase and implications throughout the treasury security spectrum. The impact that projected economic conditions have on institutional capital will be coupled with reactions in consumer demand and purchase power that will likely have a lasting impact on the commercial and residential real estate markets in the region.
Volatility and uncertainty continue to be major forces of concern in the markets. Boston's geographic limits are constantly expanding and the former neighborhood boarders are no longer relevant. Demand for housing and mixed-use properties is observable in neighborhoods previously underdeveloped. The market is reacting to consumer demand fed by improvements in employment and commercial real estate demand. The reaction of the micro and macroeconomic markets to the most recent rate hike and the ripple effect of investment and consumer interest rates will likely create additional movement. Boston and the region are exciting places to be and the next 12 months will be another learning exercise.
As always, commercial real estate participants are informed, sophisticated, and diligent and must be well positioned to make the most of 2016. With our ear to the ground, we continue to listen, learn, and react. The outlook for 2016 is almost universally positive as we get back to a more familiar economic policy and stability going forward. Happy New Year and best wishes for 2016!
Brett Pelletier is a senior analyst with Kirk & Company, Real Estate Counselors of Boston, Mass.