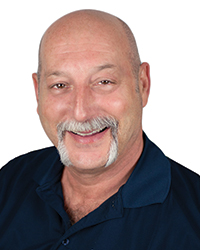 The year is coming to a close and it has been a great one. As most of you know, I produce the NEREJ Summits. This year we had 16 events throughout New England and New York. At every event I meet many new people from all different parts of the commercial real estate industry. What I find most gratifying from producing these events are the connections that I have made and how I have helped introduce many of them to others in the industry.
Networking is a tool for business and life in general. Like the old saying, "It is all in who you know." Networking isn't easy, we find in larger crowds it is more difficult than a smaller setting. First key factor to networking is to make a connection to the most popular person in the room, that person can be the key to opening up many new introductions. The second important step to being great at networking is to step out of your comfort zone, go up to someone you don't know and ask questions if the opportunity presents itself. It is puzzling to me that companies don't strongly encourage young employees to network unless they are in sales or business development. I think networking for any employee is important to their growth in the industry.
The New England Real Estate Journal's many events all over New England and New York, bring together professionals from all different companies working in commerical real estate. I have helped make hundreds of connections for attendee's and have heard their stories about how it has led to new business. The best story is from a connection between a construction company and a hotel developer that led to a multi-million dollar project. We have heard many stories like that over the years.
Join us in the 2020 season at one of our summits! For more information and our schedule, contact me at 781-878-4540 x247 or [email protected] Wishing you a Happy & Healthy Holiday season.
Rick Kaplan is the media/marketing director at NEREJ, Norwell, Mass.