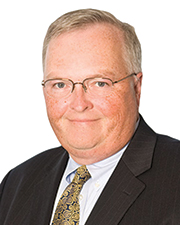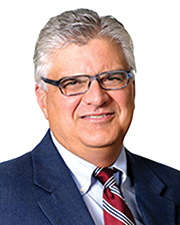 The first half of 2020 created an unprecedented level of uncertainty, as COVID-19 has disrupted daily life across the country. Therefore, it should come as no surprise that the Counselors of Real Estate's (CRE) annual list of issues affecting commercial real estate ranks COVID-19 as the issue expected to have the most significant impact on real estate for the foreseeable future.
However, now is the time to chart a path forward for reopening and recovery. In doing so, owners, developers, and real estate leaders should closely monitor the following three issues:
1. Capital Market Risk: Widespread business closures, coupled with market volatility, have created a perfect storm for business owners in terms of their liquidity needs. Needs for cash have spiked, while traditional lenders are loaning less money per dollar of real estate value. However, businesses with good long-term prospects that own real estate may be able to access cash for the full value of the real estate without going through lender underwriting review by entering into a "sale-leaseback". These transactions offer businesses an enticing opportunity to convert real estate into cash. However, business owners should consult with legal counsel to carefully assess the benefits, tax impacts, and risks of this type of transaction.
2. Flow of People: As the Counselors of Real Estate observe in this year's list, "Reduced migration and COVID-19 behavioral changes will hurt demand for residential, hospitality, and retail real estate, particularly in communities that have historically relied on such demand." In addition, a recent Harris Poll shows nearly 40% of urbanites are considering fleeing the city as concerns about the virus and economic effects of the pandemic take hold. Here in New England, if a large portion of urbanites move to suburban or rural settings, the commercial real estate landscape in the region must shift accordingly.
3. Space Utilization: Moving forward, the pandemic will cause owners and developers to rethink nearly all aspects of their properties. For example, new emphasis will be placed on the health of building occupants – from redesigned entryways to improved indoor air quality control. Medium-density, mixed-used properties are expected to be favored in the near term, as they embrace walkability and can be designed in ways that enable social distancing in the event of subsequent stay-at-home orders.
In today's age of uncertainty, the only constant is change. Owners, developers, and other real estate leaders should be prepared to embrace change, seize opportunities, and adapt to new ways of working in the months to come.
David Connolly and John Sokul are partners in Hinckley Allen's Real Estate group and board members of the Boston Chapter of the Counselors of Real Estate, Boston, Mass.