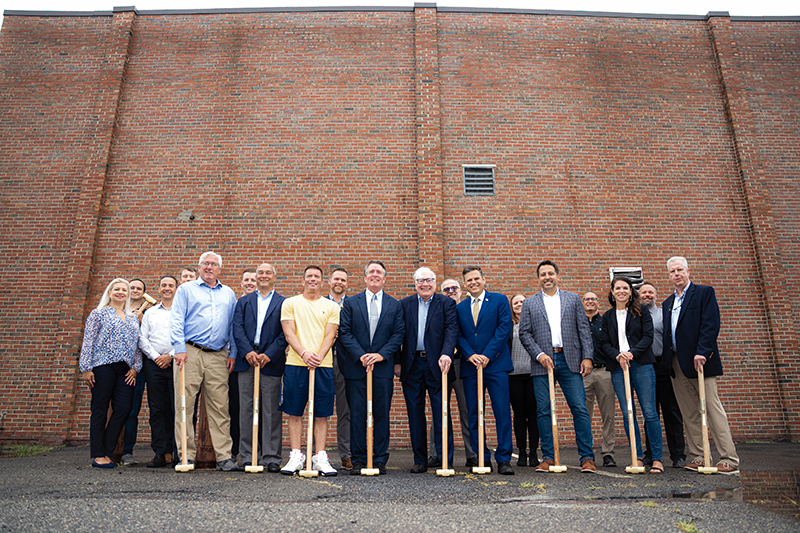 Malden, MA Malden Catholic High School's (Malden Catholic) expansion plan for its academic and athletic programs has reached a milestone with a demolition ceremony at 50 Crystal St. Timberline Construction Corp. (Timberline) is completing the design-build of a new academic building and indoor athletic facility.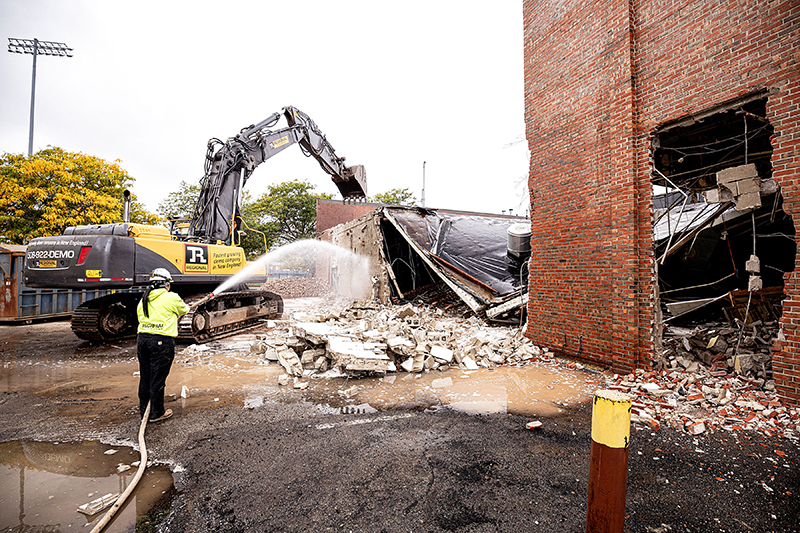 This ground-up, 70,000 s/f in-house, design-build project promises to provide academic and athletic facilities to the Malden Catholic community. To accommodate the school's projected enrollment growth and expanding class offerings for the current high school population, the new building will provide 16 new classrooms.
The design of the facility extends beyond academics by incorporating updated athletic spaces featuring a field house, gymnasium, locker rooms and weight room. These increased resources will enable the school to nurture the growth and development of the next generation of students, providing them with the opportunity to benefit from the offerings and values of Malden Catholic.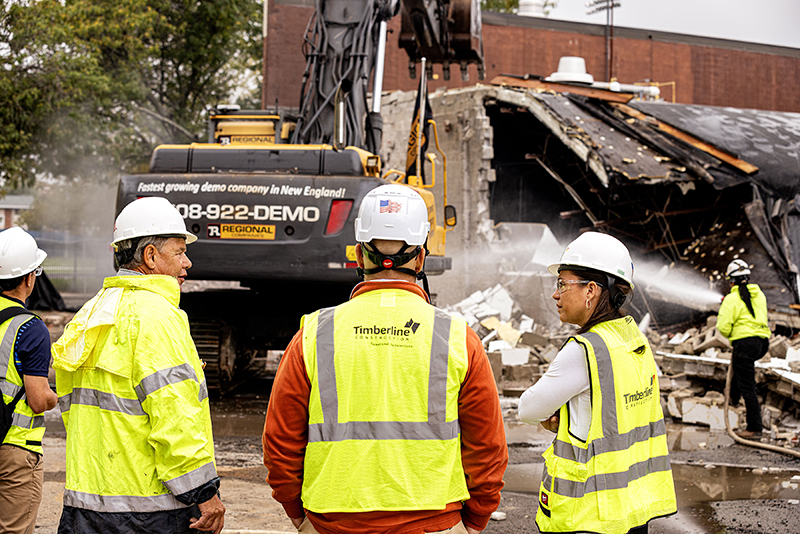 The demolition ceremony was attended by Madlen Catholic's president Thornburg, mayor Gary Christenson, councilor Chris Simonelli, former board chair Jim Donovan, the school's board of trustees, Timberline and Scalora Consulting Group. Together, they marked the beginning of a journey representing the school's commitment to growth and progress, ensuring that its students have access to facilities that will prepare them for success in both academics and athletics.
Timberline is honored to be part of this journey with Malden Catholic High School. They started demolition of the existing building in October, ground breaking will be in early 2024 with completion in 2025.