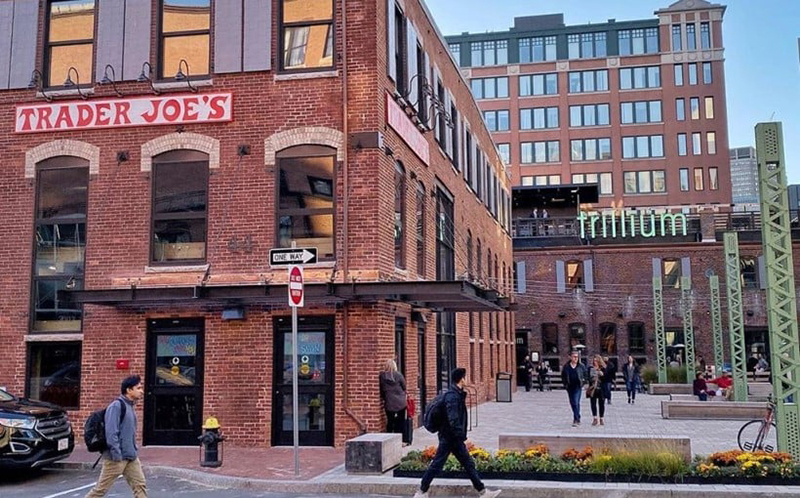 Boston, MA Trader Joe's has secured approval from the Boston Licensing Board to sell alcohol at its upcoming new store at 500 Boylston St. in Back Bay.
The new store will be half a mile from the company's existing location in the neighborhood. The chain has received a building permit for plumbing work for retail space. The 16,500 s/f space at the 712,000 s/f mixed-use complex will close at 9 p.m.
In addition to its existing Back Bay location, Trader Joe's has two other locations in Allston and the Seaport District. The new location will fill much of the vacant ground-floor retail space at the complex.