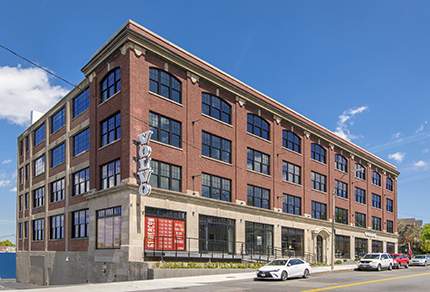 Boston, MA Universal Window and Door, a manufacturer of custom window solutions for historic restoration and commercial construction projects, provided the historic replica windows for a pair of projects that were recently honored by the Boston Preservation Alliance, the nonprofit organization dedicated to protecting, promoting, and preserving Boston's historic places. The awards honor the outstanding achievements in historic preservation and compatible new construction in Boston, and celebrate their positive impact on Boston's built environment.
"Our award winners show that buildings designed for the needs of people from past centuries can be renewed to fit the needs of a contemporary world. When buildings are designed for people, they can continue to be used by people," the Boston Preservation Alliance said in a press release naming the winners.
Universal supplied historic replica windows for the new Boston Volvo dealership in Allston, a historic Beaux Arts building constructed in 1925 that was once home to the New England regional headquarters for International Harvester; and 2101 Washington St., a building that was constructed in the 1880's and was rehabilitated into a mixed-use development, comprised of street level retail with affordable 30 residential units above.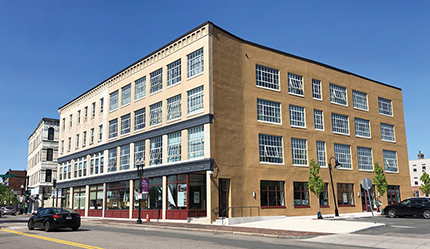 Other winners included 240A Newbury St., a former residential property originally constructed in 1880 that was converted for retail uses; "The Castle" at Boston University, originally built in 1915, now the Dahoud Family Alumni Center and Faculty Club at Boston University; the Fowler Clark Epstein Farm; Franklin Park; and the Longfellow Bridge. The winners will be feted at the ceremony to be held October 22nd at the State Room at 60 State St., Boston.
For Universal, it marks the second time this year that projects for which they have supplied historic windows have earned preservation awards. In May, four Universal projects were honored at the Massachusetts Preservation Awards with a pair each of mayor Thomas Menino Legacy Awards and Paul & Niki Tsongas Awards.
"Being a part of these projects that were recognized by the Boston Preservation Alliance is a tremendous source of pride for our employees as well as a testament to our growing reputation among developers and construction firms as the go-to window manufacturer for historic renovation projects," said Tony Muraco, president & CEO of Universal Window and Door.
The Boston Preservation Alliance is an independent, nonprofit organization that brings people and organizations together to influence the future of Boston's historic buildings, landscapes, and communities. We envision Boston as a continually vibrant, world-class city that respects, protects and celebrates its historic resources for the valuable contributions they make and one that prioritizes harmony and enduring quality in new development. Through advocacy and education we guide thoughtful change that simultaneously stewards the historic character that defines our city.
Founded in 1968, Universal Window and Door provides architects, general contractors and developers of Historic Buildings with high-quality, technologically-advanced aluminum custom window solutions. Universal's historic lines of windows are designed to meet the stringent requirements of the National Historic Register and the National Park Service. Universal also provides a full line of window solution products for the new construction of commercial, heavy commercial, institutional and residential projects.