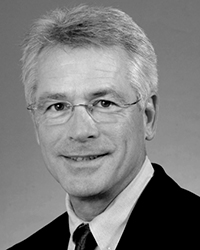 William Low, NAI Pltkin
This is always an interesting exercise for me, trying to make sense of the commercial real estate activity in Western Massachusetts. If it didn't have to do with the MGM casino or the train station, very little changed. However, local area brokers report being very busy, especially during times when they usually aren't. Like the summer.
This time last year I reported that, due to the lack of new construction, vacancy rates for all product types should tighten, and they did; industrial vacancy dropped a little, to around 8.7%, however lease rates were flat. Retail vacancy is around 4.3% in Hampden County and a point lower in Hampshire County for all categories. We're just seeing rents starting to increase overall. There has been new construction but it's primarily being done by users. Several auto dealerships have developed new facilities including Balise on East Columbus Ave. in Springfield and Gary Rome's 30,000 s/f Hyundai in Holyoke.
Due to continued low interest rates, commercial investment properties remain in high demand. When an investment property comes on the market it's not unusual to have multiple offers within the first few weeks.
The MGM garage looks about half complete, they report being ahead of schedule due to good weather. It looks like a fall 2018 opening is still the plan.
I think we've all about had it with the I-91 viaduct replacement project traffic problems, other than that business is good. 2017? Who knows. The Federal Reserve Open Market Committee left interest rates alone for now as they monitor inflation however, when they start raising them things could get interesting.
William Low is senior vice president at NAI Plotkin, Springfield, Mass.