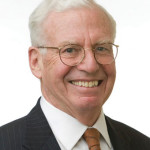 David Kirk, Kirk & Co.
Commercial real estate markets have already experienced dramatic cost increases in labor and materials. Many local high growth markets will experience turbulence as pipeline additions are delivered in 2017 and 2018. FED action on rates at the December meeting and increases in 2017 will further secure increasing costs of capital. Reconciling costs for new construction with sustainable economic performance is already challenging.
Competition for existing properties has forced pricing into stalling ranges in many geographic submarkets because of risks of sustainable performance. Peaking is broadly used to describe property prices in commercial markets.  However, revisions in inventory like adaptive reuse, upgrading and other value add strategies are still rewarding.  And the economic outlook for 2017, regardless of the length of this expansion, appears to favor further play, less waiting and watching, or folding.