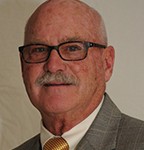 Earle Wason, Wason Associates Hospitality
We enjoyed two very successful years in both 2015 and 2016. My belief is that 2017 could be a little more difficult for us even though we have four properties under agreement to close next year. The biggest issue this year will be finding inventory to sell. 
We have seen a lot of consolidation in the industry over the past 25 years and the hotel business is enjoying strong revenue growth; this growth may be hard to maintain and most owners like to sell on the upswing.
Also President-elect Trump could be very aggressive to reduce the capital gain tax, and that could impact an owner's decision to sell at this time. 
I am in total agreement with a reduction in capital gains taxes. There will be more sales, and as a result a great deal of ordinary income generated, good for everyone including the Federal government.