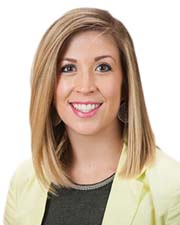 What was your greatest professional achievement or most notable project in the last 12 months? I am currently involved with helping Bowdoin open a new regional office in Worcester, at the Worcester Business Center. I'm overseeing the renovation and fitout of the space – and will help manage the office when we're up and running with the next couple of weeks. Bowdoin is continuing a growth mode and I'm proud to be directly involved.
Who or what inspired you to join the construction industry? Originally, I went to Wentworth and got my BS in interior design. But after graduation, the realty hit me that I am standing by watching projects evolve and unfold from behind a desk most of the time; unable to have the direct daily impact on the creation of them. I wanted to actively solve the day's problems onsite and strategize to make the project even better or more successful than originally thought by everyone involved. So, I went back for my MS in construction management and have been problem solving, relationship building and creating for 8 years. now.
When I'm not working I am… Renovating my house to sell next year! I bought a single-family home in Worcester two years ago and have been slowly flipping it myself ever since. A lot of work, but there is a certain sense of achievement from the blood, sweat and tears that makes it worth it at the end of the day. Plus, it has provided me with a new sense of appreciation for the tradespeople I work with on a daily basis.
What are you doing differently in 2020 that has had a positive impact on your career? I'm trusting my gut, while taking advantage of the fact that I am not building projects alone. There is a time and a place for everything, and for me, 2020 is about realizing my value and my strengths, while simultaneously not being too proud to rely on others for their help or expertise. It is never just one person that makes a project successful, but rather the combination of various skillsets brought together by one common goal. It's our job to take advantage of those skillsets in order to produce the best results for our client.