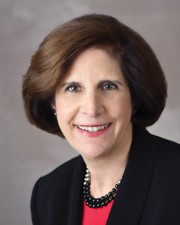 In June of 2017, utility distribution companies such as National Grid and Eversource Energy in Massachusetts in conjunction with the Massachusetts Department of Energy ("DOER"), issued a Request for Proposal ("RFP") for cost-effective long-term contracts for offshore wind energy generation and associated Renewable Energy Certificates ("RECs"), which may include associated transmission costs, pursuant to §83C of Chapter 169 of the Acts of 2008 ("Section 83C") and amended by the Energy Diversity Act, Chapter 188 of the Acts of 2016. The RFP is also intended to meet the goals of the Massachusetts Global Warming Solution Act ("GWSA") goals, which requires the Commonwealth to establish goals and meet targets for the reduction of greenhouse gas emissions ("GHGs") by 2020, 2030, 2040, and 2050, with an eventual reduction by 80% of the 1990 levels by 25 percent below 1990 levels by 2020 and a reduction of 80 percent below 1990 levels by 2050.
Submissions were made by three companies including: Bay State Wind, Deepwater Wind, and Vineyard Wind. All three proposed the development of between 200 and 800 MW capacity, and undersea transmission of between 200 and 1600 MW. Savings due to the provision of this type of energy were estimated to save ratepayers between $75 and $230 million. All of the proposals provided for locating equipment south of Martha's Vineyard, with a prerequisite that each responder have a current federal lease for off-shore wind energy site located on the Outer Continental Shelf and at least 10 miles from any inhabited area. All of the companies would ramp up capacity overt time, with operational dates to occur in 2021 or 2022. The "long term contract" will extend for 15 to 20 years. Section 83 mandates that offshore wind energy generation, at a level of approximately 1600MW of aggregate nameplate capacity, be in place not later than June 30, 2027. Additional solicitations for equipment will also be forthcoming.
Initially, one company was to be awarded the work on April 23, however Governor Baker of Massachusetts announced that the award date would be extended until May 23rd, due to the electric companies' involvement with cleaning up after several late winter storms. However, at this time the contract execution and filing dates remained unchanged and are due to occur in July.
Susan Bernstein is an attorney at law, Needham, Mass.