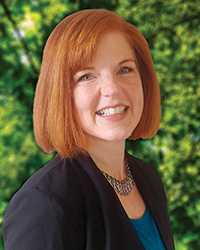 Danvers, MA Sally Woodson has joined Gienapp Architects as executive assistant. Woodson has over 30 years of experience in administrative support including extensive experience in assisting in all phases of architectural specifications for commercial, industrial and municipal projects from schematic design through final bid documentation.
Woodson attended Westchester Business Institute and North Shore Community College.
"I joined Gienapp Architects because the work is very interesting and the people and the atmosphere are incredibility positive. I'm really happy to be part of the team," said Woodson.
"Sally's skills, experience, enthusiasm and can-do attitude are a perfect fit for our firm. We're thrilled to have her here," said Gienapp Architects principal, Dale Gienapp, AIA.