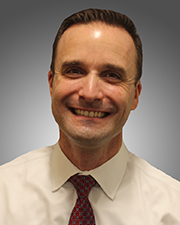 White Plains, NY According to Callahan Construction Managers, Mark Zych has joined the firm as a project executive. Zych joins their growing New York team and will provide overall direction and supervision of projects, establishing operational priorities and maintaining effective relationships with clients in the Tri-State area. He has a proven track-record of service to growing organizations that includes business development; operational planning and risk management; and directing projects through all phases of planning, design, and construction.
"In a year that's been challenging for many businesses, I'm excited to be joining a group of creative and ambitious colleagues here at Callahan as we continue to build great projects and strong relationships," said Zych. "I'm looking forward to serving new clients–as well as those with whom Callahan has earned its reputation as a leading construction partner for multi-family and purpose-built housing–as we expand our operations throughout the New York, New Jersey, and Connecticut tri-state region."
Zych has more than 20 years of diverse leadership experience in real estate development and capital projects construction and has spent the past 10 years working with clients throughout New York's Hudson Valley. Zych earned a degree in civil engineering from The University of Delaware.