Quincy, MA Bay State Property Management, which offers comprehensive property management in both the residential and commercial space, is celebrating its 15th anniversary.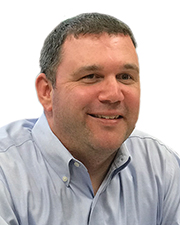 In the days since its launch, the firm has expanded its offerings to include financial services and accounting, brokerage, development and building maintenance.
Kevin Trainor, the firm's founder, has a strong background in accounting and finance, his background led him to expand the firm's offerings to include financial management for community associations and more of a "one stop" for running the day-to-day operations of the facilities. He is also a former board of directors member of a condominium association in Quincy, and comes from a family which has strong construction background.
Trainor is connected with a team of local real estate and construction professionals who work with the firm's growing roster of clients.
He said that one trend he has noticed in the last year is the increase property managers are putting on the property's curb appeal, noting the competition for both residential and commercial space is strong.
"We're very pleased at the growth of our company and its continued expansion," said Trainor, adding that he anticipates adding more staff and several new properties to the firm's portfolio in 2019.