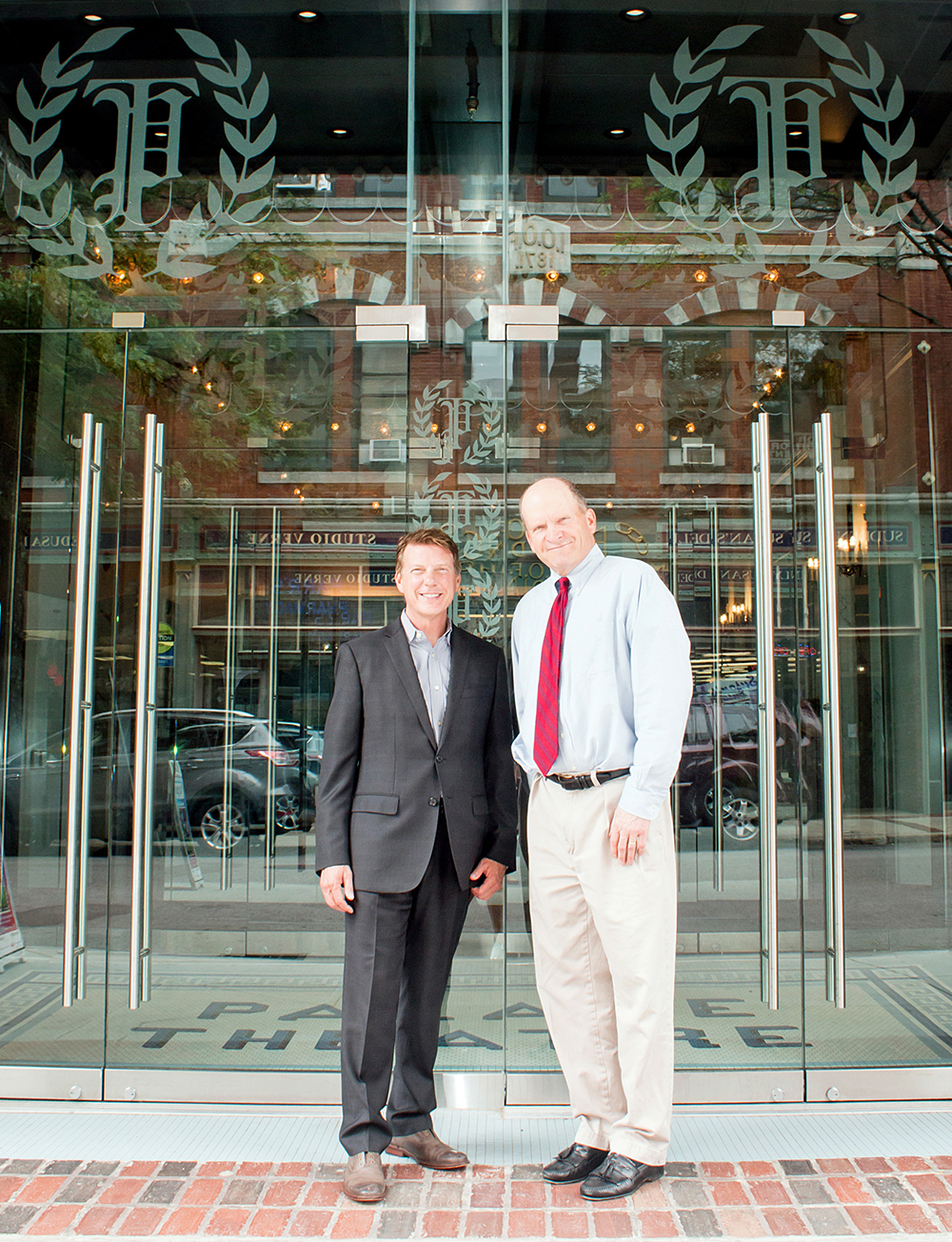 Manchester, NH Brady Sullivan Properties has pledged $78,750 towards the Palace Theatre Trust's project with the Community Development Finance Authority (CDFA), which has helped fund the redesign of the theatre entrance with a new system of energy efficient doors and mechanisms for maximum accessibility.
CDFA's competitive grant program matches viable non-profits with conscientious local businesses to foster community and economic development projects and programs in New Hampshire. CDFA gives a 75% state tax credit for donations that may be applied to the New Hampshire business profit tax, business enterprise tax and/or the insurance premium tax.
Peter Ramsey, president and CEO of the Palace Theatre Trust said, "On behalf of the Palace's Trustees and the thousands of patrons we serve annually, I deeply appreciate the support we received from Brady Sullivan, which assisted us in completing this important project. Together, we are making Manchester a better place to live, work and raise families, by making the arts more accessible to all."
Listed on the National Register of Historic Places, the Palace Theatre is a nonprofit performing arts center that opened on April 9, 1915 and is celebrated as one of Manchester's historic gems. The Palace hosts its own professional company, youth and teen programs and presenting acts. It is committed to achieving its mission through preserving the historic facilities of the theatre, responding creatively to the cultural and entertainments needs of the community and governing in a fiscally responsible and strategic manner. Learn more about the Palace Theatre at www.palacetheatre.org.
Brady Sullivan Properties is one of New England's largest Real Estate developers, with an extensive portfolio of residential and commercial properties throughout New Hampshire, Massachusetts and Rhode Island.