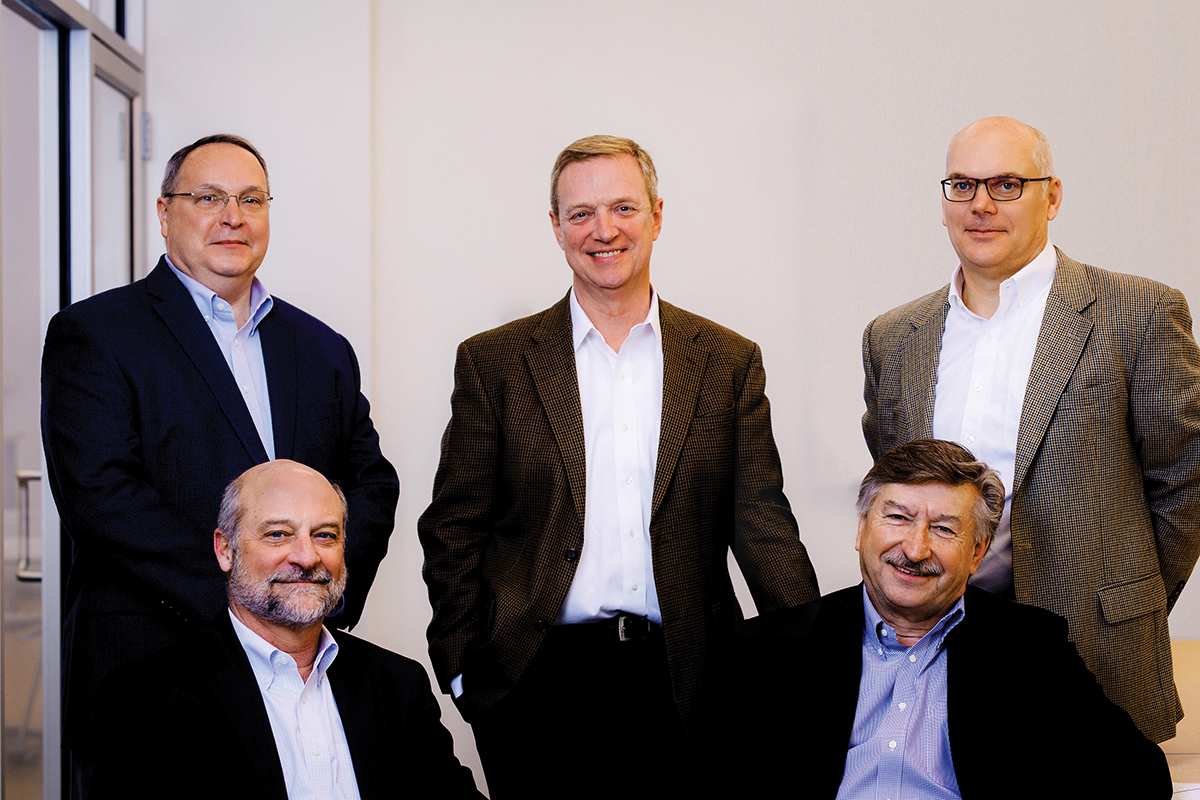 Bloomfield, CT BVH Integrated Services, a multi-disciplined consulting engineering firm that provides building and site engineering services, opened its new headquarters. The new headquarters complements BVH's other location in Newton, Mass., which recently underwent a renovation.
The firm also announced the following leadership changes: James Ohlheiser, P.E., LEED AP, chairman of the Board; George Iskra, P.E., board member; Karl Frey, P.E., CEO; and Thomas St. Denis, P.E., LEED AP, president. Gregory Van Deusen, P.E., senior vice president, will remain part of the senior management team.
"We are excited to begin the New Year in our new and innovative headquarters," said Frey. "The Bloomfield office provides more space to help further expand our workforce, and creates an environment that fosters mentoring, knowledge transfer, and cooperation among the various engineering departments."
The new Connecticut office is located at 206 West Newberry Rd. and boasts 24,000 s/f of space to accommodate BVH's 105 current Bloomfield employees. The building, which was previously the home to CREC Museum Academy for preschool and kindergarten, underwent a total renovation to create a space that meets the needs of BVH's company culture and engineering process. The new office space includes multiple collaboration stations, technology, an employee café, and an open floor plan to help foster interaction and creative thinking.
"We sought input from our employees on technology, common spaces, and the open space layout – much of which was incorporated into the final design to ensure the new space would meet the needs and goals of the company," said St. Denis.