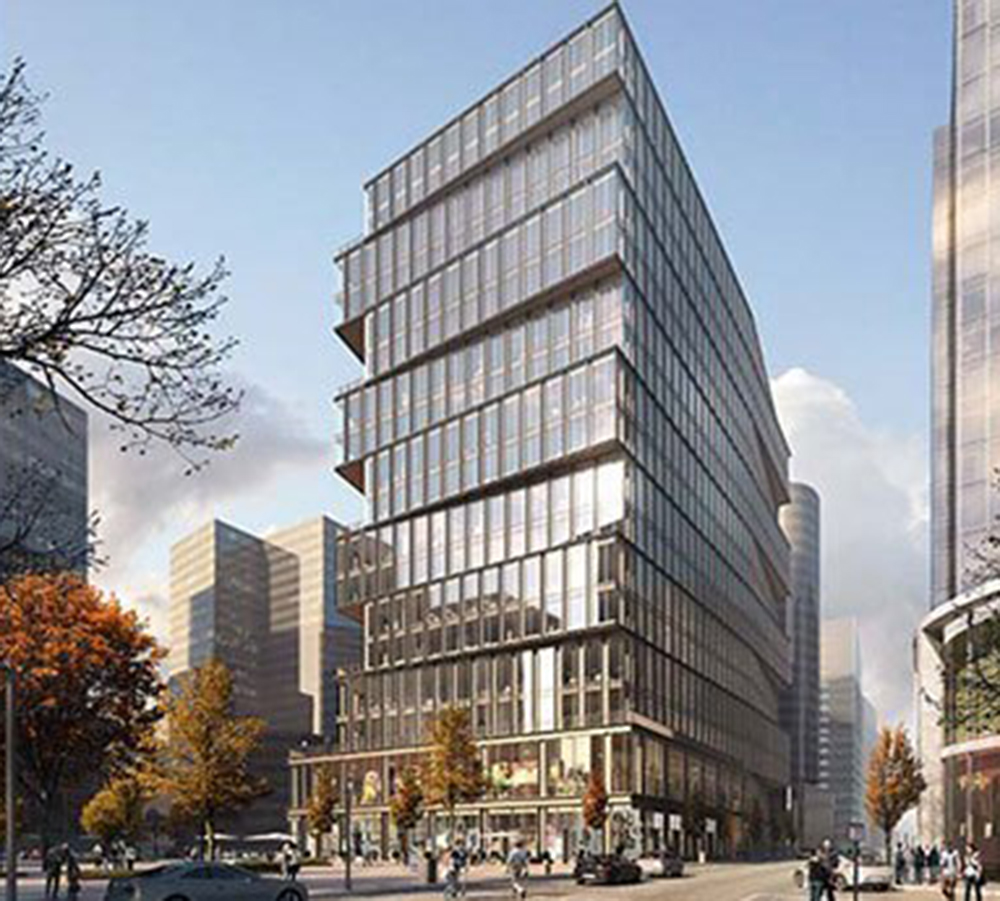 Boston, MA According to Citizens Commercial Banking, Citizens Commercial Real Estate Finance team is leading a $435 million construction loan for WS Development and the Public Sector Pension Investment Board (PSP Investments), one of Canada's largest pension investment managers, to build a new 500,000 s/f office and retail building at 111 Harbor Way in the Seaport District.
The building, part of WS Development and PSP Investments' 7.6 million s/f Seaport project, will have two levels of retail space topped by 15 floors of office space fully leased by Amazon.
A groundbreaking ceremony for the project was held on May 28, and construction will be complete in 2021. Citizens is the lead arranger and administrative agent. The loan closed on June 7.
The Seaport project is one of the largest real estate development projects in the city's history and is a global destination for technology and life sciences companies as well as an array of digitally native and forward-thinking retail brands.
A longtime Citizens client, WS Development has developed 98 properties comprising 23 million s/f across 10 states, making the company one of the largest privately-held development firms in the country.
"Citizens' Commercial Real Estate bankers deliver excellent advice and exceptional financial products," said Daniel Preysman, vice president of finance at WS Development. "The Citizens team's knowledge of the commercial real estate landscape is extraordinary, and the creativity, thoughtfulness and close attention to detail that they brought to our transaction made for a best-in-class execution. We are so pleased to have Citizens lead this opportunity and we look forward to continuing to strengthen our already deep relationship in the years ahead."
"At Citizens, we try to think about the needs of our clients from their point of view and offer the best solutions. We are proud to lead this landmark transaction for our valued and longstanding client WS Development," said Gary Magnuson, head of commercial real estate finance at Citizens. "Providing construction loans that fund projects, create jobs, and strengthen growing neighborhoods, is just one of the ways that Citizens delivers substantial value for our clients and invests in our host communities such as the Seaport."