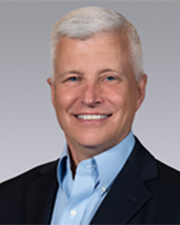 Manchester, NH Colliers International, a global leader in commercial real estate services, represented BAE Systems in its 193,000 s/f lease at 3000 Goffs Falls Rd. Robert Rohrer of the Manchester office, and Connor Faught of corporate services in the D.C. office, led the Colliers team in its representation of BAE Systems. The transaction included collaboration of state officials including the Business Finance Authority, city officials, BAE Systems officials, and the principals of Brady Sullivan Properties.
"This will be a great location for BAE Systems and its presence in Manchester will be a great benefit to the city," said Rohrer.
The Business Finance Authority purchased the property and will lease it to BAE Systems over the next 10 years. The deal allows BAE Systems to buy the property at the end of the 10-year term. This location will accommodate the expansion of BAE Systems.
BAE Systems is a major defense contractor with more than 6,000 employees at locations in Nashua, Hudson, and Merrimack.