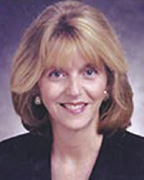 New Milford, CT Jeanne Cronin, managing director of Q10 | New York Realty Advisors (Q10NY), has completed the closing of $1 million loan on a gas station. The property is improved with 10 pumps plus a free-standing mini-mart. The borrower had operated the business since 2012 and had the opportunity to purchase the property from the owner, a major owner/operator of gas stations located nationwide. The property is well located on a major state road.
The loan was placed with a CT bank. The borrower was given a menu of loan terms from which to choose and opted for a 7-year fixed rate term. The interest rate was fixed at 5.25% for the term of the loan. The closing was delayed on numerous occasions but the lender was accommodating and understanding and worked with the borrower to complete the transaction.
Houlihan Parnes, Realtors, LLC is a privately owned, commercial real estate investment and management firm. Owning more than 8.5 million s/f of office, retail, industrial and mixed-use space, the firm also owns or manages 25,000 multifamily units. Houlihan-Parnes' mortgage brokerage affiliate, Q10 New York Realty Advisors, is a member of Q10 Capital, LLC, a leading commercial mortgage brokerage consortium with 20 offices in 19 states nationwide.
The firm is engaged in acquisition, property and construction management, consulting services, leasing and mortgage brokerage for all commercial real estate asset classes, both for the company's portfolio and for third parties.