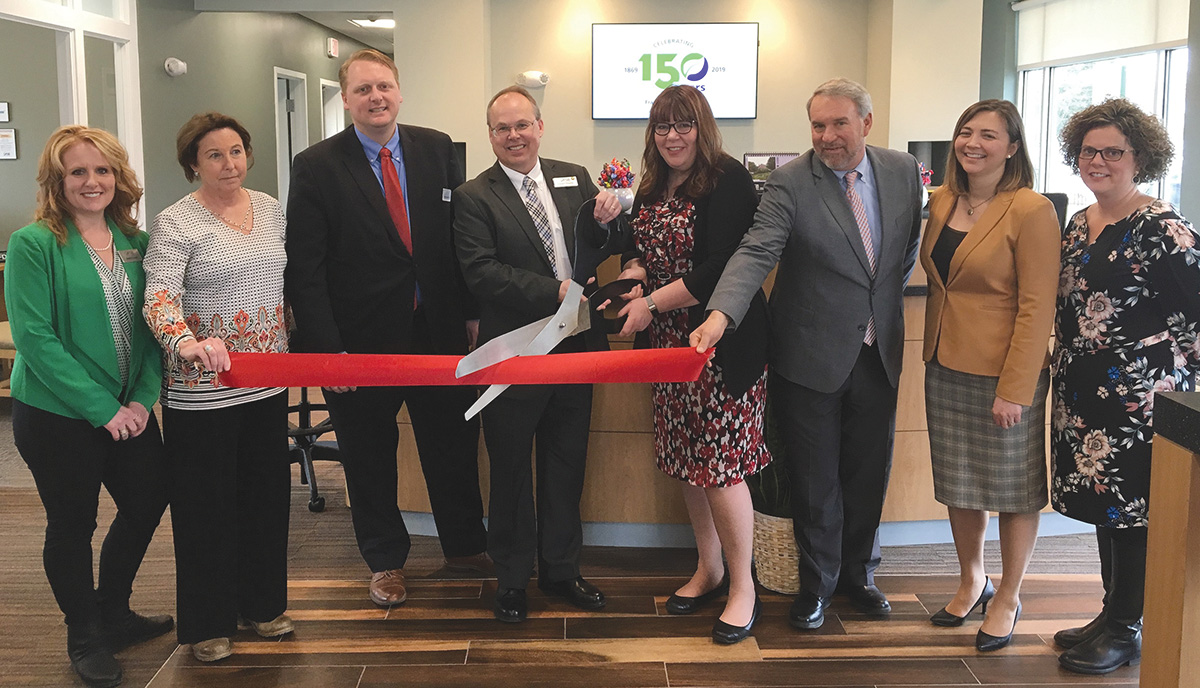 Goffstown, NH Franklin Savings Bank held an official ribbon cutting ceremony on March 21st to commemorate the grand opening of its eighth full-service office located in the Pinardville area.
The new 2,161 s/f office is located at 585 Mast Rd. and features two drive-up lanes, a smart ATM, a coffee bar, and a technology bar with digital displays to enable staff to demonstrate the bank's diverse offering of electronic services to customers.
The ribbon cutting event was attended by several partners closely involved with the project, including Paramount Partners, Sullivan Construction, TFMoran, DeStefano Architects and Upton & Hatfield. In addition, Gerald Little, State of NH Bank commissioner; Kristy Merrill, president, NH Bankers Association; Meg Miller, vice chair, FSB board of directors; and Rebecca Bryant, FSB board member, were in attendance.
Next, Franklin Savings Bank appointed Diane Paradis and John Bortolotto to key positions within retail and commercial lending, respectively, to cultivate new relationships in the Goffstown market. Paradis will serve as branch manager for the new office and will be responsible for coaching and supporting sales, service, and operational initiatives for her team.
Bortolotto joined Franklin Savings Bank as VP, commercial loan officer, and brings over 11 years of experience to his position.