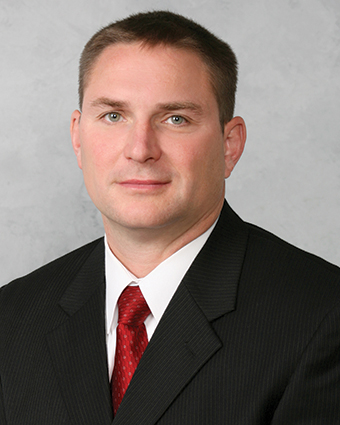 Steven King, Quonset Development Corp.
In her State of the State this February, governor Gina Raimondo said "First class jobs go to places with first class infrastructure." We could not agree more.  Here at the Quonset Business Park our world class infrastructure is why we, along with the Port of Davisville, have been key drivers of economic and job growth for Rhode Island for many years. 
Recognizing the need to invest in the Port of Davisville's success, governor Raimondo introduced a $70 million bond proposal in her state budget last week to modernize and reconstruct Pier 2 at the Port of Davisville.  Built in 1956, the pier had a design life of 50 years.  The investment would solidify Davisville's position as the premiere marine commercial gateway to New England by adding an additional 50 years to the pier's useful life.  Most importantly, it would preserve hundreds of jobs in the maritime sector and keep Rhode Island competitive with other ports in the region. 
The bond initiative follows the announcement that the Port of Davisville had its sixth consecutive record breaking year for automobiles imported by ship in 2015.  Consistently one of the Top 10 auto ports in North America, the Port of Davisville has experienced 547% growth over the past 20 years.   In addition to Governor Raimondo, the announcement was heralded by Rhode Island's elected leaders, including: U.S. senator Jack Reed, U.S. senator Sheldon Whitehouse, U.S. representative Jim Langevin, U.S. representative David Cicilline, speaker of the house Nicholas Mattiello, senate president Teresa Paiva Weed, and others.
"For a vision of what is possible in Rhode Island, we don't need to look any further than the Quonset Business Park.  Here in North Kingstown nearly 11,000 people work at over 200 companies, including one of the Top 10 auto importers in all of North America," governor Raimondo said at the time of the announcement. "The Port of Davisville is one of our state's most important assets and today's announcement is another example of how Rhode Island can be a leader on the global stage."
There were 227,021 automobiles imported at the Port last year, surpassing last year's record by 48,806 vehicles.  An additional 42,150 vehicles arrived by rail and truck for a total of 269,171 autos arriving at the Port in 2015.  The import figure reflects a 27% increase over the 2014 record of 178,215.  The Port also had a record number of vessels arriving in 2015, with 193 ships calling at Davisville.  In 2015, vessels arriving at Davisville accounted for nearly half of the vessels arriving at ports and terminals in Rhode Island's Narragansett Bay.   
The Port of Davisville is Rhode Island's only public port and a major engine of economic activity for the state.  According to a recent analysis, the businesses there accounted for about $333 million in business output within the State of Rhode Island, over 1,500 jobs, and over $97 million in household income in 2014. The State of Rhode Island itself received about $17 million in, personal income, sales and excise taxes in 2014. 
Further, local municipalities received nearly $10 million in business and residential property and excise taxes attributable directly and indirectly to the activities of businesses at the Port. The bustling Port is also home to businesses such as Seafreeze, Ltd., American Mussel Harvesters, RI Mooring Services and others. 
Recognized last year by the American Journal of Transportation as "the Biggest Small Port in the U.S.," the Port of Davisville is a key component to Rhode Island's growth.   We need to continue the momentum here and pursue initiatives that will ensure the Port continues to expand, creating even more economic growth and jobs in the future. Governor Raimondo's bond proposal, which invests in our success at Davisville, will help us achieve that goal.
Steven King, PE, is the managing director of the Quonset Development Corp., North Kingstown, RI