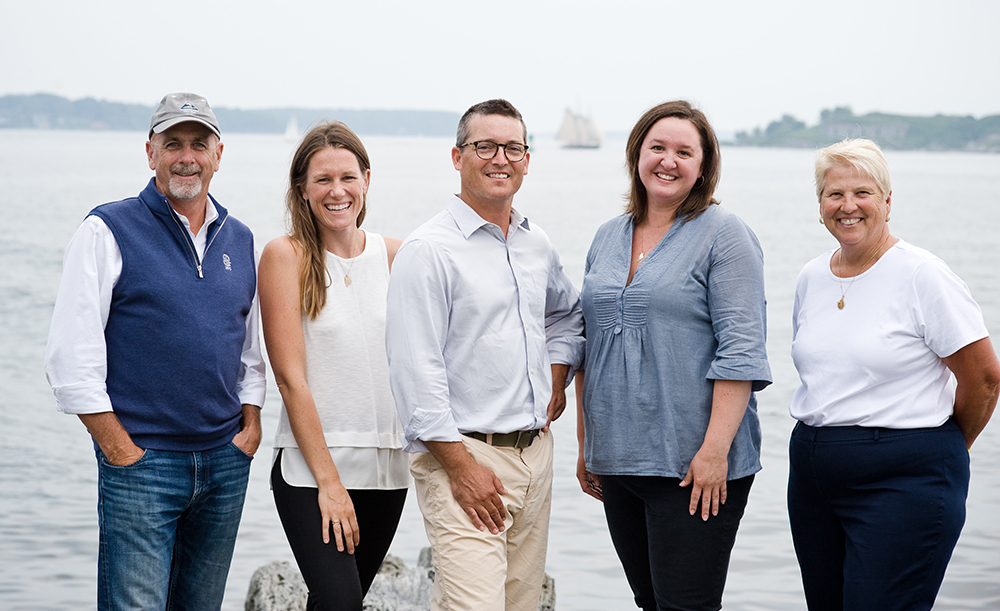 Portland, ME According to Portside Real Estate Group, the McFarlane Field Associates have joined the firm as part of its ongoing expansion in Southern Maine. This addition brings one of Greater Portland's most seasoned Keller Williams teams to Portside in a growing move from national franchises to independent firms.
McFarlane Field is one of the highest producing real estate teams in the state, with more than $44 million in sales during the last 12 months. Led by Jim McFarlane and Nancy Field since 1992, they were drawn to Portside by the firm's positive energy, and bring more than 30 years of experience helping clients buy and sell homes in Cape Elizabeth and South Portland.
"I have been an admirer of Jim and Nancy for years and feel incredibly honored to have a real estate team of this caliber join Portside," said Dava Davin, founder of Portside. "Their honest approach, ability to build deep relationships, client advocacy and light sense of humor make them a great fit at Portside. We are excited to strengthen the Portside presence south of Portland with their strong market share in Cape Elizabeth and South Portland."
The team will join Portside's vibrant mix of more than 70 real estate professionals and retain the name of McFarlane Field Associates at Portside Real Estate Group. In addition to Associate Broker Jim McFarlane and Broker Nancy Field, Buyer's Agent Taylor McFarlane Owen, Team Administrator Kristen Porter, and Sales Agent Jason Kern will also join Portside.
"McFarlane Field is thrilled to be teaming up with one of Maine's leading independent real estate firms," said McFarlane. "We have always taken pride in the depth of our roots in the communities we serve and we look forward to continuing to grow in the towns we specialize in."