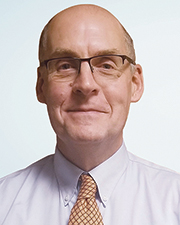 Somerville, MA Middlesex Federal has appointed Daniel Devine, CFA as senior vice president and CFO. He will replace Ferdinand Martino, who retired after 33 years.
Prior to joining Middlesex Federal, Devine was senior vice president and CFO at Milford National Bank & Trust Co. He also worked at the Federal Home Loan Bank of Boston as first vice president and treasurer.
A graduate of Brown University and Chartered Financial Analyst, Dan also has an MBA from the University of California, Davis. He currently resides in Belmont, MA.
"Dan is a seasoned executive with an extensive background in finance and strategic planning," said John R. Wiseman, President and CEO. "His expertise and hands-on business experience is an important addition to our senior management team."
Middlesex Federal is a full-service community bank located in Davis Square, Somerville with branch offices in Teele Square, Somerville and Medford Square, Medford, and a Loan Center located on Highland Avenue in Davis Square. Middlesex Federal offers Residential, C&I and Commercial Real Estate loans as well as deposit services including free checking, free ATMs, and online & mobile banking. For more than 128 years, Middlesex Federal has understood the importance of local decision making. The Bank remains committed to building strong, long-term personal and business relationships with neighbors throughout the Greater Boston community.