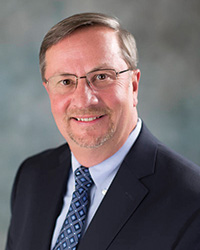 Providence, RI DiPrete Engineering has promoted Joe Penney to principal.
Penney joined DiPrete in 2015 as vice president of development with over 30 years of experience in site engineering, land use permitting, and development throughout the New England area. Having worked in both consulting and development roles, Penney understands a project from both the tenant and landlord perspective.
His geographic reach extends from Cape Cod to New York as he has managed several clients and projects including the first Topgolf in Mass., Little Pond Village at Falmouth Heights, and various assisted living facilities, multi-family, retail, and solar projects throughout New England.
In his new role, Penney will continue to lead the firm's Dedham office working closely with and mentoring project managers and staff to improve client services. He will also assist in site design and permitting strategy to ensure successful projects.
Prior to working at DiPrete, he served as director of development for Ahold USA, parent company of Stop & Shop New England, and principal at Gale Associates leading the company's civil, environmental, and transportation groups.
"Joe's knowledge and experience in the engineering and regulatory permitting field have made him a key resource to our team," said Dennis DiPrete, president of DiPrete Engineering. "I have a lot of confidence in his abilities to make our clients successful, guide our project managers, and to lead our Dedham office as we continue to expand our services throughout Massachusetts and northern New England."